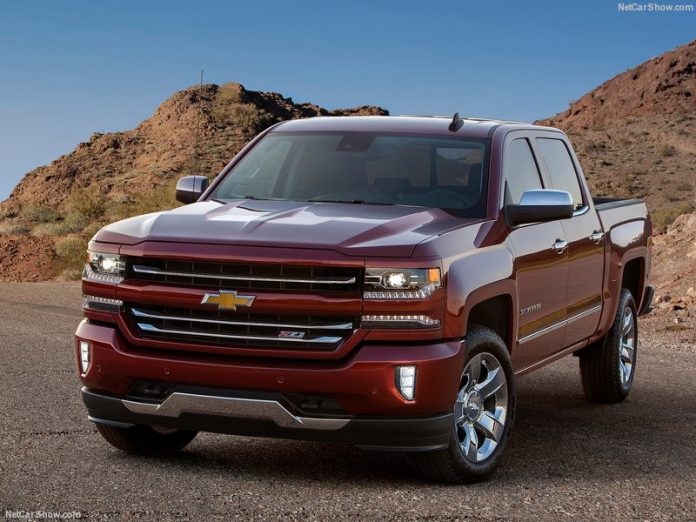 Ecuador Auto Market 2016 dropped at the lowest since 2005 hit by the harsh recession started in the 2015 and still in place. Chevrolet kept a save gap over Kia and Hyundai despite losing 29% of sales.
Ecuador's economy is in recession since 2015 and the 2016 was really harsh due to subdued oil prices, a strengthened dollar and the aftermath of April's earthquake. In the second half the economy stabilized but not recovering yet.
The hard environment hit deeply the demand for new vehicles and in the 2016 the market dropped severely, following the collapse reported in the previous year, when sales fell from the record of over 200.000 units hit in the 2014 at a poor 81.000.
In the 2016, according to data released by the AEADE, the total vehicles sales had been 63.174, down 22.3%, the lowest since 2005.
Losing 29% of sales, the market leader Chevrolet has eroded the wide gap over the followers and now they are on the shoulders, starting from Kia and Hyundai.
The economy is expected to emerge from recession this year, thanks chiefly to rising oil prices. The outlook is still subject to revision, depending on the outcome of the elections (in February 2017).
Below, you can sort our interactive tables to see data regarding Brands, Groups and Models. Please bear in mind that sales data are subject to adjustments as sources will update their information. This report is updated at the publishing date and will not be modified while the next on this subject will always have the year to date data updated.
| Rank June | Rank H1 2016 | Brand | Sales June | Sales H1 2016 | Var June | Var H1 2016 | Share June | Share H1 2016 |
| --- | --- | --- | --- | --- | --- | --- | --- | --- |
| 1 | 1 | Chevrolet | 965 | 13.573 | -65,1% | -34,7% | 38,6% | 51,1% |
| 2 | 2 | Kia | 235 | 2.312 | -63,1% | -39,5% | 9,4% | 8,7% |
| 4 | 3 | Hyundai | 165 | 1.815 | -65,1% | -36,1% | 6,6% | 6,8% |
| 6 | 4 | Nissan | 144 | 1.244 | -54,5% | -34,4% | 5,8% | 4,7% |
| 3 | 5 | Mazda | 168 | 1.218 | -44,8% | -33,3% | 6,7% | 4,6% |
| 5 | 6 | Toyota | 148 | 1.121 | -51,4% | -38,6% | 5,9% | 4,2% |
| 7 | 7 | Hino | 121 | 1.111 | -57,1% | -34,4% | 4,8% | 4,2% |
| 8 | 8 | Great Wall | 64 | 714 | -68,6% | -41,5% | 2,6% | 2,7% |
| 9 | 9 | Ford | 60 | 585 | -59,5% | -34,1% | 2,4% | 2,2% |
| 11 | 10 | Renault | 45 | 370 | -52,1% | -34,4% | 1,8% | 1,4% |
| Rank 2016 | Rank 2015 | Group | Sales 2015 | Sales 2016 | Variation 2016 | Share 2016 | Share 2015 |
| --- | --- | --- | --- | --- | --- | --- | --- |
| 1 | 1 | General Motors | 40.265 | 28.376 | -29,5% | 44,9% | 49,5% |
| 2 | 2 | Hyundai-Kia | 13.326 | 13.416 | 0,7% | 21,2% | 16,4% |
| 3 | 3 | Toyota | 7.036 | 5.102 | -27,5% | 8,1% | 8,7% |
| 4 | 4 | Renault-Nissan | 4.946 | 4.226 | -14,6% | 6,7% | 6,1% |
| 5 | 6 | Great Wall Motors | 2.445 | 2.717 | 11,1% | 4,3% | 3,0% |
| 6 | 5 | Mazda | 3.651 | 2.546 | -30,3% | 4,0% | 4,5% |
| 7 | 7 | Ford | 1.771 | 1.644 | -7,2% | 2,6% | 2,2% |
| 8 | 8 | Volkswagen | 1.423 | 1.095 | -23,0% | 1,7% | 1,8% |
| 9 | 11 | Dongfeng Motor | 774 | 972 | 25,6% | 1,5% | 1,0% |
| 10 | 9 | Chery Automobile | 1.059 | 878 | -17,1% | 1,4% | 1,3% |