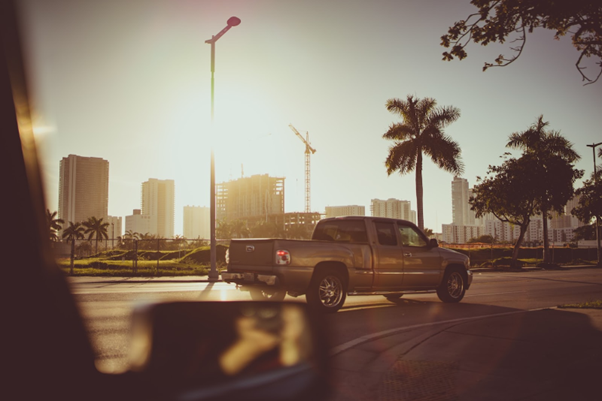 Introduction
Are you seeking a distinctive and reasonably priced car in Florida? Take into account going to a public automobile auction. In contrast to the typical car dealership experience, auto auctions provide a wide selection of automobiles, from rare antiques to luxury vehicles. This article will discuss public auto auctions, the most well-liked auctions in Florida, and advice for attending a car auction.
What are Public Car Auctions?
At public auto auctions, automobiles are offered for sale to the highest bidder. Because they don't function on a fixed-price basis, these auctions are different from conventional vehicle dealerships. Instead, a bidding mechanism is used to sell automobiles; potential buyers submit their bids, and the person with the highest offer is awarded the vehicle. Car auctions are often organized by auction companies that focus on selling automobiles and can feature a variety of vehicles, from high-end luxury cars to pre-owned cars.
Florida's Top Public Car Auctions
Several well-known auto auctions with international attendance are held in Florida. Here are a few of Florida's best auto auctions:
Mecum Auctions: One of the biggest auction houses in the world, Mecum Auctions hosts a number of events each year in Florida. They specialize in auctioning off historic and collectible automobiles, as well as motorbikes and works of road art.
Barrett-Jackson: Another well-known auction firm that focuses on high-end luxury and collectible automobiles is Barrett-Jackson. Their main event is held in Palm Beach, Florida, where they host a number of auctions throughout the year.
A Better Bid: A Better Bid auto auctions in Florida provide a variety of automobiles, including cars, boats, and recreational vehicles (RVs). They hold multiple auctions in Florida throughout the year and sell both salvage and clear title autos.
SCA: SCA is a dealer-only auction that occasionally hosts open sales. Offering a variety of cars, trucks, and SUVs, they specialize in late-model automobiles.
Copart: Copart is an additional online marketplace for auctioning off automobiles with clean titles and salvage titles. In Florida, they hold a number of auctions throughout the year and provide a wide selection of vehicles, from automobiles to heavy-duty trucks.
ADESA: ADESA is a dealer-only auction, but it occasionally holds public sales. They provide a variety of automobiles, trucks, and SUVs and have multiple sites around Florida.

Source: Jorge Vasconez/Unsplash
Tips for Attending a Car Auction
Getting to Know and Examining the Vehicles Before the Auction
To make sure you're making an informed selection before visiting a car auction, it's crucial to do your homework on the automobiles you're interested in. Most auction websites will provide a list of the cars up for bids, allowing you to explore and pick the ones that suit your tastes and financial constraints.
In order to make sure the cars are in good shape, you should think about examining them before the auction. Before the sale begins, several auctions provide inspection times so you may go over the automobiles and look for any problems. Consider bringing a reliable technician along if you don't have any experience with vehicles so they can assist you spot any possible issues.
Knowledge of Bidding Techniques and Budget Management
Understanding bid techniques and knowing how to remain inside your budget are two of the most crucial components of attending an auto auction. Before the auction, decide on a spending limit, and go by it even if you find a car you absolutely want. Having a well-defined strategy will assist you from going over budget because it's simple to get carried away in the thrill of the auction.
Waiting until the auction's conclusion before placing a bid is another technique. Early in the auction, there are many bids, which raises the price; but, when individuals leave or run out of money, the price frequently falls. You might be able to get the car you desire at a reduced cost by holding out until the very end.
Guidelines for Winning Bids and What to Do Next
Keep your eyes on the auctioneer when placing your offer, and provide the auctioneer obvious cues with your bid, such as a raised hand or head nod. To keep inside your budget, it's also critical to be aware of the bid increments and to bid properly.
Congratulations if you are the successful bidder! It's crucial to keep in mind though that you'll have to pay for the car right away if you win. be arrangements for the transfer of the car and be sure to include payment, such as cash or a cashier's check.
Conclusion
In Florida, going to a car auction may be a terrific way to uncover unusual and reasonably priced autos. You may have a successful experience by performing pre-auction research and car inspections, comprehending bidding methods, and sticking to your budget. To increase your chances of finding the ideal car for your needs, do your homework and visit a few auctions before deciding.