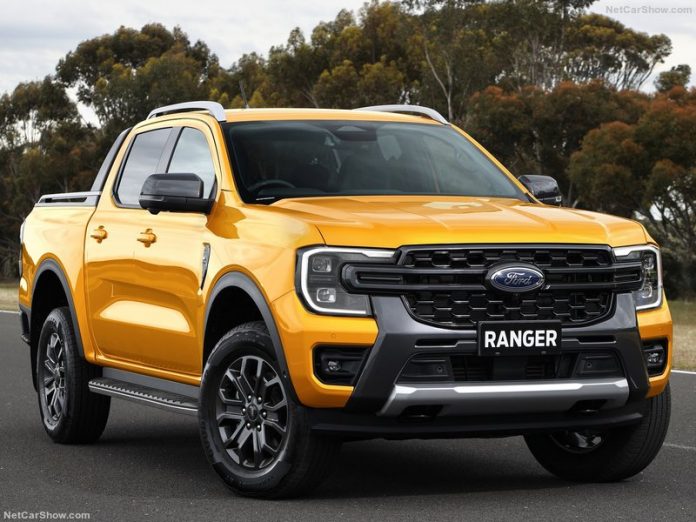 When it comes to picking a new truck, Ford and Nissan both have great options. The Ford Ranger and Nissan Navara are both popular choices, but which one is the best for you? In this blog post, we will compare the Ford Ranger vs Nissan Navara and help you decide which one is the right choice for you. 
Both trucks are great options, but they have their own unique strengths that may make one better for your needs than the other. This Price My Car review of the Ford Ranger and Nissan Navara will help you choose which one is better for you.
Exterior and Dimensions Comparison
The Ford Ranger Wildtrak and Nissan Navara are two compact pickup trucks that offer plenty of power and capability. When comparing the overall dimensions of these two vehicles, the Ford Ranger Wildtrak is slightly longer overall, with a length of 5,354 mm. The Nissan Navara has a length of 5,255 mm. However, the Ranger is not significantly wider than the Navara; the Ranger has a width of 1860 mm, while the Navara has a width of 1850 mm.
In terms of design language, the Ranger Wildtrak has remained largely unchanged from its previous iteration. The truck still features a hexagonal grille cluster and mesh patterns, giving it a strong and rugged appearance.
On the other hand, the Nissan Navara follows the competition with an aggressive and sturdy design. Ultimately, both trucks offer plenty of power and capability, making them great choices for those in need of a compact pickup truck.
Interior Comparison
When it comes to the interiors of Ford Ranger Wildtrak and Nissan Navara, there are a few notable differences. Firstly, the front seats of both models are covered with leather and have a sporty design, different from the regular versions. However, the Ford Ranger Wildtrak is equipped with a 6-way electric driver's seat that is more comfortable than the 6-way manual driver's seat on the Nissan Navara.
In addition, the cockpits of both SUVs are attempting to shed the harsh image of a pickup truck inside. Here again, the Ranger Wildtrak is superior, with many embroidered leather elements, while the Navara still employs fairly standard plastic materials, particularly on the dashboard.
Finally, when it comes to the steering wheel, the Ranger Wildtrak's cluster is technologically daring, with many buttons. The steering wheel on the Nissan Navara Pro-4X is more athletic. All in all, these small but significant differences give the Ranger Wildtrak an edge over the Navara in terms of interior design and comfort.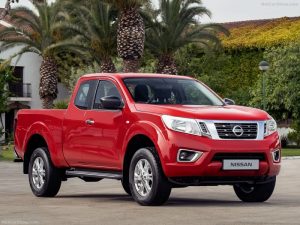 Engine Comparison
When it comes to choosing a pickup truck, there are many factors to consider. Engine size and power, transmission type, and 4×4 capabilities are all important things to keep in mind. Two of the most popular trucks on the market are the Ford Ranger and the Nissan Navara. Both trucks are equipped with powerful diesel engines, but the Ford Ranger has a bit more horsepower under the hood. The Ranger also has a 10-speed automatic transmission, while the Navara has a 7-speed gearbox.
When it comes to off-roading capabilities, both trucks have a part-time two-wheel drive system and a rear differential lock. So whether you're looking for more power or more gear, either truck is sure to be a great choice.
Safety Features
One of the most important considerations when choosing a new vehicle is safety. Both the Ford Ranger Wildtrak and the Nissan Navara come standard with a variety of modern safety features, such as six airbags, ABS brakes, and traction control.
However, the Wildtrak takes things a step further with advanced features like anti-roll control and lane departure warning. Meanwhile, the Navara has its own advantages, such as a 360-degree camera and emergency brake assist. Ultimately, it's up to the buyer to decide which vehicle is right for them, but both models offer a great deal in terms of safety.
Price Comparison
Nissan's Navara is one of the most affordable pickup trucks on the market, with a starting price that's well below $1 million. That's a significant increase over the previous model, but it's still less expensive than the Ford Ranger. The base model Ranger starts at $1,455,000, but that can rise quickly when extras are added. So price is definitely something customers will want to keep in mind when choosing between these two pickup trucks.
The Navara also has a few other advantages over the Ranger. It comes standard with four-wheel drive, while the Ranger only offers two-wheel drive. The Navara also has a more powerful engine, making it a better choice for those who need to tow heavy loads. So there are a few things to consider before making your final decision. But if price is your main concern, then the Navara is definitely the better option.
Bottom Line
The Ford Ranger and Nissan Navara are both automatic transmission pickup models that meet basic needs while having a price that is not too different. In general, the Nissan Navara EL has an edge in terms of performance, power, and off-road capability. On the other hand, the Ford Ranger has a great entertainment system and modern interior equipment, and it runs smoothly. 
Choose the Ford Ranger if you prioritize interior and exterior design, a comfortable ride, and a low price. The Nissan Navara is the better choice if you need a tough workhorse that can handle anything you throw at it.