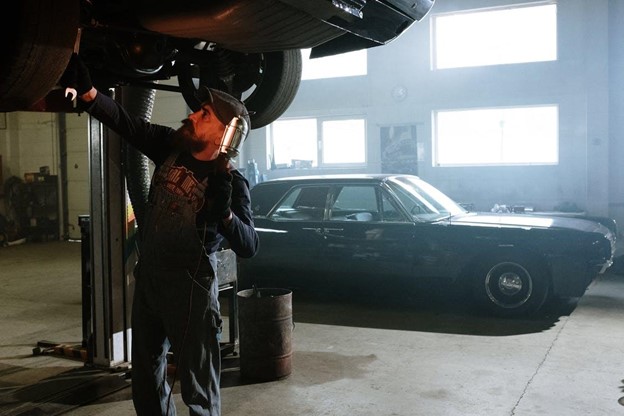 Investing in auto repair shop software gives you an edge over the rest, allowing you to sell more, save time, and empower techs, all the while making customers feel cared for.
Understanding consumer behavior
The automotive repair industry has become quite competitive. Customers around the globe are opting for auto repair shops that offer them quality services. So, it's important to deliver the best experience possible.
Here are some ways that the right auto repair shop software can enable you to do so during vehicle maintenance:
1.    Manage your employees
Mechanic shop software can add greater value to your employees' performance. Here are some important things auto repair software brings to the table:
Time efficiency: Using mechanic shop software, you can compare actual hours worked with billable hours to determine efficiency. This way you can pay the best performers a higher labor rate.
Technician autonomy: By investing in the auto repair software, you can give techs the tools they need to quickly add and update vehicle information. Plus, they can carry out digital vehicle inspections, which not only saves time but also allows them to diagnose complex jobs quickly and present proof to customers to build trust.
2.  Maintain and grow your customer base
Once you get a wealthy individual in your customer base, you're one step closer to increasing your profitability. You may be wondering:
"How can a single customer impact my business THAT much?" 
We're glad you asked! There are two aspects to this:
Repeat customers: If you can keep customers coming back to you for work, you can increase the customer lifetime value, and get more business from them throughout their lives. At times some customers may disappear without any explanation. With a customer database, you can quickly determine when a customer last came into your shop and incentivize them to come back to you by giving them unbeatable offers!
Customer referrals: Customers are valuable assets for your business, especially while dealing in niche markets like simple car maintenance. If you can impress them with your services, they will talk about you to their friends and become a vital part of your advertising program through word-of-mouth marketing. Automotive advertising relies heavily on referrals and recommendations, so this is something you don't want to miss out on!
How do you get referrals?
The first rule of getting customer referrals is asking for them. Many people would happily tell their friends and family about your business if they're satisfied with the service.
However, sometimes people require a bit more convincing. You could consider providing incentives for referrals, such as giving the referee a free tire rotation job!
3.  Schedule appointments
With so many players in the auto repair industry, what can you do to set yourself apart and attract more customers?
With effective scheduling, you can get customers into your shop for preventive maintenance to keep their vehicles running reliably. Investing in software that allows quickly scheduling appointments and shifting them around depending on your customers' availability can save time all around.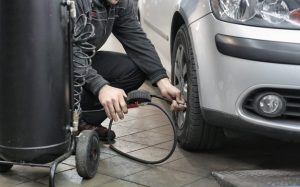 With the help of such software, you can avoid overbooking your shop which can cut down customer wait times. Your techs can also take their time diagnosing and working on every car in the shop. Creating service intervals for future appointments is also a breeze. Plus, automating timely appointment reminders to your customers for routine maintenance ensures that you always have a steady flow of income.
4.  Come up with a solid auto repair marketing strategy
Marketing for an auto repair business isn't as tough as you might believe. Let's look at some of the most effective tools to revamp your auto repair marketing strategy:
Email messages: Forbes has determined that 42% of businesses with email lists greater than 500 got a higher ROI. On the flip side, only 20% of businesses with an email list with under 500 recipients got decent returns. To build your mailing list, you can collect email addresses from contact information customers provide when dropping off their cars at your shop for repairs.
Text messages: Marketing over SMS is one of the most effective ways to reach customers. Smart Insights reports that the open rate for marketing via text messages is an incredible 97%—that's over double compared to email marketing! However, the best auto repair shops are smart about which campaigns they text customers. Something like a discount on tire inspections before winter starts is effective in getting customers to your shop and is less likely to be considered spam.
Content marketing: Shops that have blogs on their websites are likely to generate 67% more leads than those without them, according to In the auto repair industry, the most effective blogs provide relevant content to their readers. Topics informing customers about the best maintenance schedules to follow can be a great way to start. The idea is to add value and educate people who come across your blog.
Closing thoughts
Reinvesting auto repair shop profits in a solid software solution is an excellent way of increasing your ROI. When it comes to simple car maintenance, showcasing professionalism will help you attract the right customers.