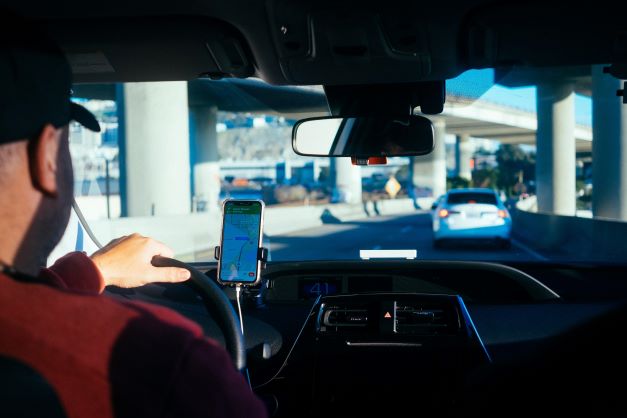 Modern economy value the on-demand model over ownership. Uber, Netflix, Airbnb, and many more disruptive companies have changed numerous markets. Also, the automotive industry is transforming rapidly to meet customer needs and embrace new mobility experiences. With advanced telematics systems, access to vehicle data, and fast development of connected vehicular technologies, rental enterprises are ready to increase customer satisfaction, improve fleet management, and explore business operations.
Vehicle rental companies in the software-defined automotive
The software-defined-vehicle concept dominates the automotive industry. The term SDV was coined to highlight the crucial role of software systems in building new cars. To provide its customers with automatic driving assistance systems, vehicle tracking tools, wireless vehicle safety communications, emergency warning systems, or vehicle diagnostics, automotive companies need to build cloud platforms and infrastructure, implement connected car architecture, develop vehicle telematics systems and data streaming platforms, and then focus on individual software solutions.
As we see, delivering mobile apps to rental cars remotely requires automotive companies to build the entire tech stack and architecture. How do they adapt? The most successful way comes to collaborate with software development consulting companies that are experienced in creating such an ecosystem for software development and transferring knowledge to the customers' teams. According to Grape Up, demand for such services is growing.
How a vehicle telematics system works
Software-defined cars use numerous technologies and the latest solutions. Among them are connected car architecture and vehicle telematics data collecting systems.
Vehicle telematics devices gather and transit vehicle location data, vehicle speed data, driver behavior reporting, fuel consumption and fuel efficiency insights, vehicle maintenance requirements, vehicle faults, and driver performance (for example harsh braking). Telematics technology necessary to gain such vehicle-specific data includes GPS tracking (global positioning system), onboard diagnostics, black boxes, and wireless telematics devices.
Armed with telematics data, automotive companies can improve entire fleet management, enhance wireless safety communications, increase driver safety, improve fuel management (decreased fuel costs are more than welcomed by fleet managers), implement preventative maintenance, create more effective service delivery, ensure vehicle safety management, introduce emergency assistance and engine diagnostics, and seize opportunities provided by wireless networks and integration capabilities.
How commercial vehicle telematics providers impact the car rental industry
Vehicle telematics data change not only fleet management software, vehicle management reporting tools, and the work of equipment management professionals. Telemetry data allow the vehicle rental industry to revolutionize services and increase customer satisfaction through a touchless rental experience.
Fleet managers have to meet growing customer needs to access vehicles in a contactless way (without contacting the company directly in the sales office) using an app on a mobile phone, and secure the entire process – from choosing the right vehicle to processing payments and additional services (insurance premiums, travel equipment, etc.) and opening the car remotely using the app. Such user-friendly solutions need the entire infrastructure behind them – cloud platforms, backend architecture, vehicle telematics data collecting, and transferring systems, APIs, and specific software solutions.
And the thing is that vehicle rentals manage fleets of thousands of vehicles representing various brands, systems, and in-car software. Customers value simplicity and useability, so automotive companies need to build a system that combines and connects every vehicle and telematics provider.
Future of telematics systems and future of new mobility
Car rentals are entering a new mobility era overcoming their tech debt, competing for the best software engineering talent, and adapting the best software development practices and technologies. Leveraging vehicle telematics, GPS tracking, wireless network of devices, cellular network, computerized systems, satellite communication, and smart car software provides value not only in the area of customer experience. Along with delivering new services, enhancing client loyalty, and exploring new business models, fleet managers can use technologies delivered by telematics providers to better manage their resources.
Customers demand flexibility in easy access to vehicles in various places, which encourages vehicle rentals to own a platform that provides access to data covering fleet vehicles. Such solutions can be also used to find missing vehicles and alert when risky behaviors occur (stolen vehicle procedure.) Fleet telematics supports the transition that is happening in automotive and it's necessary to develop new software products.