Philippines Auto market in 2021 rises by 18.7% with 295,100 sales, reporting a very strong performance in Q2 due to the low sales reported in the previous year. Hyundai reports the only double-digit drop in sales, losing 40.2%.
Market Trend
The Philippines car market this year recovered from the pandemic crash of 2020 and reported a very strong performance in Q2, while all other quarters were stable.
The market boomed in the last decade resulting in one of the top 3 fastest-growing markets in the World. Recently, total vehicle sales grew up from 170,827 in 2012 to a record of 483,734 in 2017. Then the winds changed.
In 2018, after thirteen consecutive years of growth, the introduction of a new tax (called "TRAIN") pushed up the price for all vehicles (and fuel), but pickups and van, hitting the market and altering the competitive landscape and sales fell down 11.8% at 413,216. In 2019 the industry has progressively digested the effect of TRAIN and total vehicle sales have been 418,973, up 3.3%.
As expectations for sales in 2020 were already negative pre-pandemic due to the lower economic growth, they have been influenced heavily by the COVID-19 pandemic, impacting all sectors. In fact, 248,804 units have been sold, reporting a decline of 40.6%.
In 2021 the year started positively for the Philippines car market, in fact, in Q1 75,844 units have been sold, reporting an 3.2% increase in sales compared to Q1 2020, while in Q2 sales started growing quickly, reporting a 195.3% increase in sales with 68,476 units due to the very low volumes in Q2 2020.
In Q3 sales fell 1.7% with 68,284 units, followed by a flat Q4 with 82,496 units (-0.1%).
Indeed, Full-Year sales for 2021 have been 295,100, reporting a 18.7% increase compared to 2020.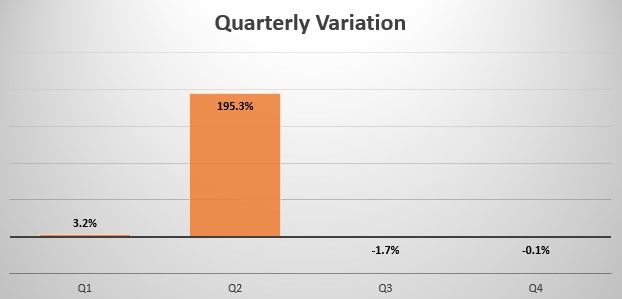 Brand-wise, this year the leader Toyota (+29.9%) gained 3.8% market share, followed by Mitsubishi (+0.5%), which lost 2.3% share. Ford -up 3 spots- on the other hand gained 0.9% share, rising 35.9%.  Nissan fell in 4th place and lost 9.4%, followed by Suzuki which gained 21%.
Isuzu rose 28.3%, followed by Honda (+8%) and Hyundai -down 4 spots- which reported the worst performance by losing 40.2%. Closing the leaderboard we have MG gaining 84.8% this year and Geely entering the leaderboard by jumping 2 spots, gaining 182.9%.
Tables with sales figures
In the tables below we report sales for top 10 Brands, top 10 Manufacturers Groups.