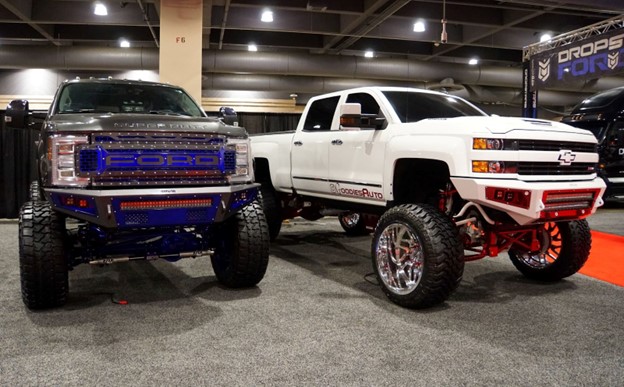 One of the most common car modifications there is, is lifting a truck. It comes in handy, particularly when you want to experience some of the best off-road adventures. Most people lift their trucks to increase the overall performance and ability of the car. This also comes with increased visibility and enhanced comfort. However, there are several things you need to think about because, at the end of the day, you are modifying your car. And if you are not careful, things can spiral out of control, and you end up with what you did not want or a costly bill to fix the mistake. Take a look at some of the things you will need to think about before lifting your truck.
Check On Local Laws And Regulations
Depending on the state you live in, there might be some strict laws on truck lifting. Some states only allow truck owners to lift their vehicles up to four inches, while others have no laws on lifting trucks. Even if you have seen a lifted truck in your area, it is still good to read about the particulars of what drivers are allowed to do. You do not want to spend money on a huge kit only to find that you are prohibited in your area. In addition, if you plan to explore other states, check their laws as well. Some states may fine you despite being a tourist simply passing by.
Factor In How You Plan To Use Your Truck
What is the reason behind lifting your truck? Is your goal to take the car through intense off-road environments or the occasional off-roading experience? Maybe you simply want your car to have that lifted look. Either way, you want to ensure you end up with the right lift kits for trucks depending on the use you have of the car. If you are looking for a challenging off-road experience, you will need a bigger and more extensive kit. But if your truck is for ordinary errands around your community, a smaller kit will do. It will not alter your car drastically, but it will certainly lift it. And besides the truck performing well on highways, it can also go off-road occasionally.
Consider Your Budget
Your budget will play a huge role in this. Even if you want 40-inch tires, if you do not have the money for that, then you will not manage it. You can choose to save up and buy the kit you want, but let it be within what you can afford. It is hard to determine how much everything will cost you. It all depends on the type of truck you own. But as expected, a bigger lift will be more expensive. Also, remember to add tires and labor to your final cost. Planning for all these costs ensures you do not run into unexpected expenses.
Watch Out For Hidden Costs
It is normal to compare kits to find what is the cheapest. However, that is not always the best route. You might opt for a cheaper kit only to later find out that it does not have important items like U-bolts, brake lines, etc. Ensure that you are comparing the same kits with the same items. Otherwise, you might just incur hidden costs you had not planned for. Besides the suspension system, also check other things your vehicle may need. Some lift kits will need steel braided brake lines, new driveshafts, carrier bearing drop brackets, exhaust modification, axle shims, and many other items you didn't know you needed. All these can increase the cost. So do your research well.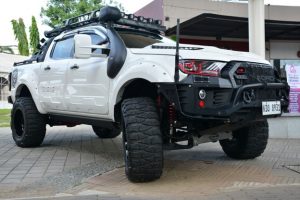 Choose The Right Tires
Again, you will need to consider how you plan to use your car before choosing the right tires. Even with the best suspension, if you do not invest in the proper tires, your rides will not be as interesting and smooth as you want them to be. If a lot of rides are spent on the highway, then an aggressive mud-terrain tire might not be the best for you. And if you spend a lot of weekends on challenging terrain, then a mild terrain tire will not cut it. Pick a tire that will do the job you want it to, rather than just because it looks cool.
DIYing Or Professional Help
DIYing will save you money on labor, but it is only ideal if you have the technical knowledge. This work requires a lot of patience and someone with experience. That is why you need to find a good mechanic. If your goal is to save money on labor, but you lack the skills for the task, it is better to save up until you can pay a pro to install the lift kit for you.
Lifting a truck not only adds its value but also gives you better visibility, hence promoting safe driving. However, this is only if you use a quality safe kit and ensure it has been installed properly. With that said, the points mentioned above are some of the things you will need to think about once you are ready for this step.