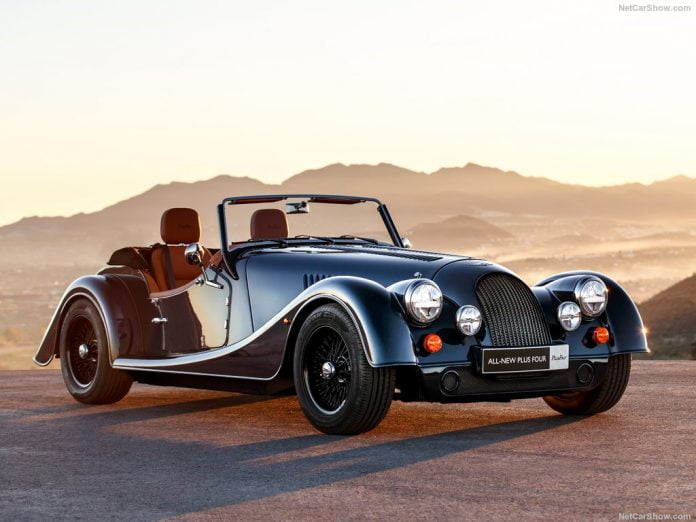 Classic Morgan cars are constantly shrouded in a veil of stereotypes. Often, many people follow them without taking the time to take a closer look at these car models. And because of that, a lot of loses. Therefore, this time we will try to briefly introduce why Morgan classic cars are special.
Heritage
Before we talk about Morgan cars themselves, it should be noted that their history of success and popularity goes back more than a century. The Morgan Motor manufacturer has been building cars in Malvern, Worcestershire UK since 1909.
It's a business that travels from generation to generation. Car production and sales are now handled by the fourth generation of Morgans' and the business is still developing in the same city where it all started. Such tradition and knowledge passed down from generation to generation is a kind of guarantee of quality, which only increases the sympathy for this car brand.
Design
These cars are a combination of legacy and innovation that perfectly reflects both the pre-war period and today. New Morgan retro futuristic design cars come in three different models: 3 wheeler, Plus Four and Plus Six, each of them offering something unique.
Looking at Morgan's automotive history, it's easy to see that the manufacturer has remained true to the original car design it has developed and has changed very little over the decades. Is it good or bad? The constant demand for cars shows that the determination to keep the design as authentic as possible was not wrong.
Manufacturing
These are the cars that are handmade. This means that a lot of attention and precision needs to be paid to each model in order to achieve quality that the manufacturer is so proud of. Nowadays, the Morgan motor manufacturer produces at least 800 cars annually.
By the way, those who want to buy a car from the Morgan Motor Company has to make a reservation of a car with the desired specifications in advance. From booking to the moment you can sit behind the wheel of a car yourself, it can take anywhere from six months to a year, depending on how many people are waiting in line to buy this exclusive design car. Of course, this is not the only place where you can find Morgan cars for sale.
Specifications
These cars are exceptional: ash, aluminum and leather. These details do not change the visa Morgan classic car production period. Surprised when wood manufacturers can also be used in modern car manufacturing when Morgan manufacturers use it, which is a natural material with many benefits. First of all, it is lightweight, easily durable and also dampens vibrations. But it has failed to give the false impression that it is an old-fashioned car. Morgan cars feature engines produced by BMW, Ford and S&S.
Therefore, there will certainly be no shortage of power. An interesting fact: although all Morgan cars' models are tested and its safety ratings meets the European standards, these cars do not have airbags.