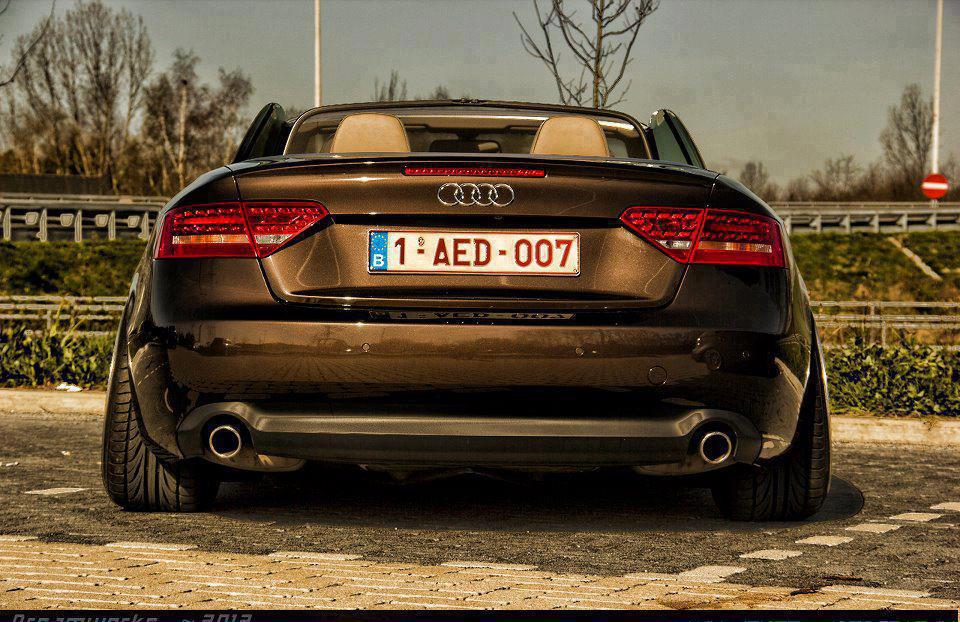 World Cars Brand Ranking in 2015 with the top 50 in the last two years. Mercedes was the fastest growing among the top brands growing an impressive 16%. Jeep in 20th place did even better surging 26%.
To evaluate the global performance for single brand it must be bared in mind the single market trends As you may have read on focus2move, during the 2015 in a global market grew at 89 million units two area have suffered a sharp crisis while for different reasons. Russia and CIS markets fell down over 30% while the entire South American continent spent harsh moment last year.
The performance os single brands had been influenced by their relative strengths in these areas.
Said this, no surprise reporting the performance for the Top Brands. If you wish to have detailed information by single brand with their sales by region, country and model in the period 2010-2015, please read here.
Toyota on top of the list sold 8.4 million vehicles (+0.5%) with 9.5% of market share. Fastest growing markets had been Laos (+139%), Singapore (++107%), Jordan (+102%), Bosnia (+80%) and Pakistan (+54%).
Volkswagen in second place has sold 6.42 million vehicles (-2.7%) with the share at 7.2, reporting same effects of the emission scandal concentrated in US, Canada and Uk markets. Top growing markets for Volkswagen had been Belarus (+35%), Ireland (+32%), Netherlands (+30%), Czech Republic (+29%) and Turkey (+28%).
Ford was third selling 6.07 million units (+4.2%) founding as fastest markets Egypt (+148%), Laos (+97%), Singapore (+55%), Vietnam (+51%) and Philippines (+45%).

Hyundai was fourth with 4.85 million (+1.8%) sales. Top growing markets in the year had been Jordan (+128%), Mexico (+117%), Singapore (+107%), Belarus (+103% and Myanmar (+66%).
Nissan ranked in fifth place with 4.75 million sales (+0.4%) pushed up mainly by operations in Laos (+1.070%), Yemen (+132%), Belarus (+111%) and Morocco (+1.3%)
Honda was sixth with 4.47 million sales (+4.9%) outpacing Chevrolet. Fastest growing markets had been Singapore, Belarus, Ivory Cost, Bosnia and Romania.

Chevrolet ranked seventh, down one spot, with 4.36 million (-8.1%) and the worse performance among the best brands. Top growing market had been Ivory Cost, Laos, Lebanon, Morocco and Myanmar.
In the following positions arrived Kia with 3.13 million sales, (+0.9%), Mercedes with 2.12 million (+16.1%) and Renault with 2.09 million (+1.4%) just few thousand units ahead of the French rival of  Peugeot, 11th with 2.01 million (+4.0%).
Below, you can sort our interactive tables to see data regarding Brands, Groups and Models. Please bear in mind that sales data are subject to adjustments as sources will update their information. This report is updated at the publishing date and will not be modified while the next on this subject will report year to date data updated.
| Rank 2015 | Rank 2014 | Brand | 2015 | 2014 | 2015 Var | Share 2015 |
| --- | --- | --- | --- | --- | --- | --- |
| 1 | 1 | Toyota | 8.397.289 | 8.357.793 | 0,5% | 9,5% |
| 2 | 2 | Volkswagen | 6.425.512 | 6.604.069 | -2,7% | 7,2% |
| 3 | 3 | Ford | 6.077.252 | 5.831.680 | 4,2% | 6,8% |
| 4 | 4 | Hyundai | 4.850.235 | 4.762.373 | 1,8% | 5,5% |
| 5 | 6 | Nissan | 4.757.483 | 4.740.253 | 0,4% | 5,4% |
| 6 | 7 | Honda | 4.472.156 | 4.263.876 | 4,9% | 5,0% |
| 7 | 5 | Chevrolet | 4.362.373 | 4.746.466 | -8,1% | 4,9% |
| 8 | 8 | Kia | 3.138.771 | 3.111.525 | 0,9% | 3,5% |
| 9 | 11 | Mercedes | 2.120.991 | 1.826.977 | 16,1% | 2,4% |
| 10 | 9 | Renault | 2.095.702 | 2.065.869 | 1,4% | 2,4% |
| 11 | 10 | Peugeot | 2.010.900 | 1.934.456 | 4,0% | 2,3% |
| 12 | 13 | BMW | 1.949.808 | 1.797.762 | 8,5% | 2,2% |
| 13 | 14 | Audi | 1.822.244 | 1.750.892 | 4,1% | 2,1% |
| 14 | 12 | Fiat | 1.585.810 | 1.805.790 | -12,2% | 1,8% |
| 15 | 17 | Mazda | 1.517.772 | 1.375.704 | 10,3% | 1,7% |
| 16 | 16 | Wuling | 1.512.432 | 1.624.452 | -6,9% | 1,7% |
| 17 | 15 | Suzuki | 1.499.269 | 1.691.798 | -11,4% | 1,7% |
| 18 | 22 | ChangAn | 1.314.029 | 1.142.556 | 15,0% | 1,5% |
| 19 | 20 | Maruti | 1.299.337 | 1.162.371 | 11,8% | 1,5% |
| 20 | 25 | Jeep | 1.281.260 | 1.016.612 | 26,0% | 1,4% |
| 21 | 19 | Buick | 1.280.685 | 1.169.213 | 9,5% | 1,4% |
| 22 | 18 | Citroen | 1.200.733 | 1.246.270 | -3,7% | 1,4% |
| 23 | 23 | Opel | 1.115.762 | 1.082.741 | 3,0% | 1,3% |
| 24 | 21 | Mitsubishi | 1.095.960 | 1.153.836 | -5,0% | 1,2% |
| 25 | 24 | Skoda | 1.060.917 | 1.050.083 | 1,0% | 1,2% |
| 26 | 29 | Great Wall | 971.922 | 912.805 | 6,5% | 1,1% |
| 27 | 28 | Subaru | 971.768 | 914.925 | 6,2% | 1,1% |
| 28 | 27 | Daihatsu | 799.591 | 915.186 | -12,6% | 0,9% |
| 29 | 30 | Dongfeng | 795.914 | 778.798 | 2,2% | 0,9% |
| 30 | 31 | Dodge | 683.641 | 747.599 | -8,6% | 0,8% |
| 31 | 32 | GMC | 682.818 | 614.080 | 11,2% | 0,8% |
| 32 | 33 | Lexus | 655.681 | 581.654 | 12,7% | 0,7% |
| 33 | 34 | Ram | 614.466 | 580.722 | 5,8% | 0,7% |
| 34 | 37 | Geely | 593.343 | 504.372 | 17,6% | 0,7% |
| 35 | 43 | Jac | 553.166 | 435.815 | 26,9% | 0,6% |
| 36 | 38 | Dacia | 533.940 | 498.304 | 7,2% | 0,6% |
| 37 | 40 | Volvo | 509.672 | 468.875 | 8,7% | 0,6% |
| 38 | 53 | Beijing | 508.705 | 294.909 | 72,5% | 0,6% |
| 39 | 26 | Baojun | 502.872 | 982.703 | -48,8% | 0,6% |
| 40 | 35 | Chery | 497.194 | 538.955 | -7,7% | 0,6% |
| 41 | 39 | Isuzu | 495.871 | 490.872 | 1,0% | 0,6% |
| 42 | 41 | BYD | 459.514 | 445.939 | 3,0% | 0,5% |
| 43 | 44 | Foton | 402.249 | 429.863 | -6,4% | 0,5% |
| 44 | 45 | Seat | 401.528 | 397.194 | 1,1% | 0,5% |
| 45 | 46 | Land Rover | 398.913 | 380.483 | 4,8% | 0,4% |
| 46 | 47 | Chrysler | 370.317 | 354.767 | 4,4% | 0,4% |
| 47 | 49 | Jinbei | 335.906 | 335.385 | 0,2% | 0,4% |
| 48 | 50 | Mini | 330.536 | 323.472 | 2,2% | 0,4% |
| 49 | 51 | Tata Trucks | 308.506 | 297.051 | 3,9% | 0,3% |
| 50 | 42 | Lada | 301.711 | 441.001 | -31,6% | 0,3% |