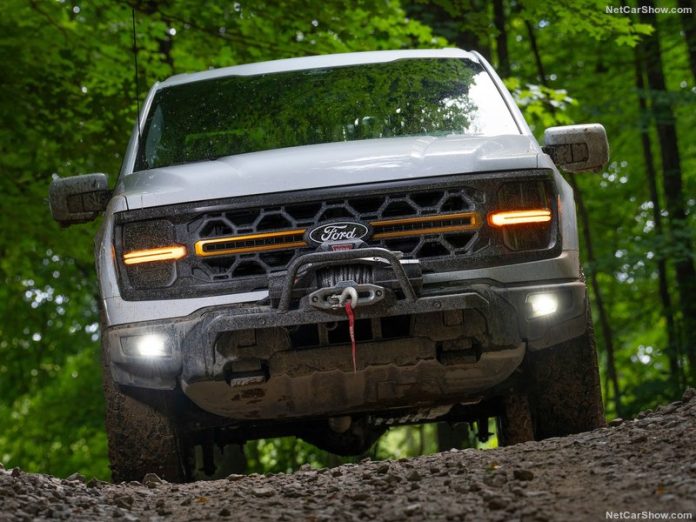 There are plenty of hard things to do in this world. Let go of someone you love; give up on your dream; set a pole vault world record. But we would argue that one of the hardest – if not the hardest – is to live in Texas without a car.
Sure, there are some locations in Texas where being a non-car owner is doable. Austin and San Antonio, for instance, both offer a fair few modes of alternative transport. But by and large, Texas is a car-loving and car-needing state.
So what if you're looking to move to Houston? We mentioned that the cities in Texas can be friendly if you don't have a car, but if you're planning on living there, then you will soon find that a car is one of the essentials. Houston is big, after all. It's one of the largest cities in the US, which resides inside the largest state. If you want to remain connected, then a car is the best way to do it.
With this in mind, we're going to go into the three best-selling cars in Houston, Texas in 2023, and which might be the best for you to start your new journey. Starting with the most obvious…
Ford F-150
The best-selling car in Texas – even in the city of Houston – was always going to be a truck. All Americans have a love affair with trucks, and for good reason. One of the best-selling vehicles in Houston and the whole of the US is the Ford F-150, which has a blend of awesome features, is highly accessible and is as comfortable as any more conservative vehicle would be. Last year, Houston residents bought a total of 11,990 Ford F-150 trucks, which was around 3.9% of the whole market. And this year, that number is only going to be surpassed!
Toyota RAV4
Another popular Houston vehicle is the Toyota RAV4 – specifically, this is the second most popular new vehicle, rather than used – and it is known for its reliability, reputation and versatility for families across Houston. This is a great option for people wanting a utility vehicle that is a little easier to live with than a truck, but with all of a truck's horsepower.
Chevrolet Silverado 1500
We can't mention Texas without mentioning Chevrolet. The two practically exist in the same sentence, and if there's a sentence about Texas without Chevrolet, we don't want to hear it! Chevrolet has long been one of Houston's favourite vehicles, and the new Silverado 1500 model has only intensified that love with new features, trims, four powerful new engines, and a gas mileage that is miles in front of other cars.  It might not be leading the pack of best-selling US vehicles in 2023, but it is not far behind Ford F-150, which shows how great this option really is.
Owning A Car In Houston
Those are the top three best-selling cars so far this year, but honourable mentions have to go to the Toyota Camry, Toyota Corolla, GMC Sierra 1500 and the Ram Pickup 1500. All of these cars have their own merits and advantages which make them a great deal in Houston, but one of the main ones, as mentioned before, is that they are reliable.
If you're going to buy any one of these top-selling cars, you're going to want a car that won't require as many maintenance repairs as some of the other cars on the market – ahem, we're looking at you Audi A4! We're not saying you'll never need to do maintenance, however. You're going to need to have the budget to keep the car running, along with an insurance policy that offers good coverage – Lemonade car insurance in Houston is one option if you're looking for super customizable policies that are great for you, your car, and your wallet  – but you'll always want to start off with a car that you know will take you a long way.
Whether that's Chevrolet, Ford, or Toyota, all three have proven themselves to be reliable and highly accessible for families across the country. We would recommend going to a car dealership and seeing for yourself first-hand before you make your decision, and don't be concerned if you're more taken to the third best-selling car rather than the first. They're all good for different – but ultimately similar – reasons. That's why Houston loves them!