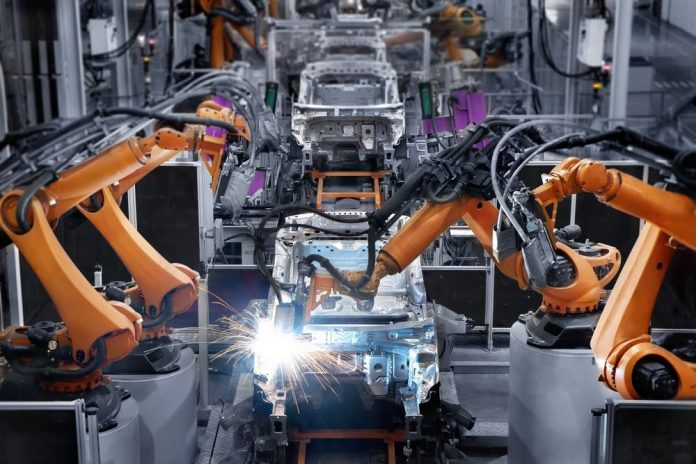 Shutting down brick-and-mortar commerce, at varying degrees around the world, has
driven the automotive industry online.
To keep up with security standards and market demand, car retailers are utilizing
innovative technology and adaptive support
to stay afloat. 
To simplify the purchasing process for buyers, auto brands are also applying virtual reality techniques, social media marketing, and immersive imagery to draw in their target audience.
Read on to learn how the automotive industry has adapted to the growing digital marketplace.
Mobile Ecommerce Platforms
The majority of users on the web spend most of their online time on a mobile app. In fact, more than half of the world's population is made up of mobile phone users. In the last year alone, at least 100 million people started using this technology to stay connected with trends, friends, and the digital world.
Reaching this demographic is easier than ever for auto brands, since the largest media platforms are free of charge. Even advertising on popular social media sites is affordable, and easy to tailor to segments of users.
For those who are trying to make the most out of the work-from-home sphere, pay-per-click advertising is proving to be a successful way to reach potential buyers. More people staying home means more scrolling. Consequently, this means more exposure for commercial brands.
Flexible Financing
The pandemic has caused more than instability in the mainstream market. Individual households are dealing with their own hardships, from troubles with employment to medical emergencies. To maintain customer loyalty and build trust, brands are giving their clients more leeway in the form of extended payment cushions, grace periods, discounts, and other specials. 
One way that the automotive industry is helping to drive market growth is offering flexible financing to potential and current consumers. A few months or a few dollars here and there can make or break a sale, or a return customer once the client's term is up. 
Remote Workers Drive Industry Innovation
Although auto manufacturing is a highly hands-on field, leading producers have prevented a widespread industry upset by revamping the workplace. Allowing remote work in automotive companies has helped global brands maintain production deadlines and navigate through the supply chain in real time.
Virtual reality modeling has proven to be much more cost effective than practical prototyping and product testing, since unlimited trials can be conducted without the need for additional materials. 
Brands across the commercial sphere, from mass market to high end, are using this technology to stay productive amid ongoing regulatory changes and developments.
Virtual Shopping and Research
The steps for buying a car aren't something to be taken lightly, but the entire process is easier than ever now that many retailers are showcasing their inventories online. In just a few minutes, consumers can:
Qualify for financing

Find the car they want

Take a virtual test drive

Compare similar models and financing options

Schedule their car's delivery
While the majority of auto shoppers start their search by researching their chosen model online. However, more and more consumers are looking to complete the entire transaction without leaving home. 
Additionally, the application of virtual and augmented reality systems use auxiliary wearable technology and/or integrated mobile apps to provide a fully immersive and engagement advertising/demo experience. Vivid 360-degree photography and video programming draws in the audience, while sensory-boosting audio and tactile elements keep the engaged. 
This corner of the market has grown as health concerns have risen during the ongoing pandemic. But the ease of use provided by instant rate quote calculators, partner title loans california information, virtual product demos, and interactive customer service platforms aren't leaving the industry any time soon. 
The automotive industry has brought in more than $20 million this year along, despite ongoing economic instability in the global market. Even with the financial slump and social distancing regulations, automotive retail has continued to thrive. 
By bringing the shopping experience safely into the home's of consumers, and promoting collaboration across their remote workforces, auto brands have continued to grow during the pandemic.