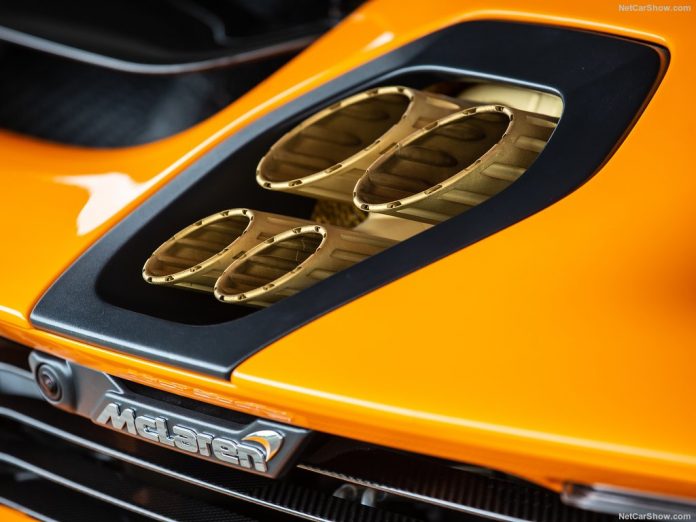 With car repair prices on the increase, many people are turning to DIY guides to have their cars fixed. It can be financially unsettling to get your car fixed when it breaks down. Or perhaps, you want to get back on the road as soon as possible, but just don't want to trust a mechanic with your beauty. This is especially true if you have a high-end vehicle, like a BMW.
There are several online sites and shops where you can purchase spare parts and OEMs at a great price. You can carry out DIY repairs without worrying about a mechanic messing up the car. These 6 online resources are known to be reliable and affordable, whether you are looking for basic essentials (motor oil, power steering fluids, wiper blades, etc.), tires, or parts for engine, and suspension.
Best for Basics – Amazon
Amazon is great for a lot of things – car parts and accessories is one of them. This is especially true if you are looking for high-end models, such as BMW parts and accessories. The online retailer giant has a massive selection of parts and accessories for almost every make and model.
While you can get almost all car parts, Amazon is really known for their tires. You can get the new tires installed directly at your home or at a nearby in-store location through Amazon Home Services. This will completely eliminate the need to drive your car on a flat or bad tire or have it towed to a shop.
Parts Geek
If you are looking for affordable pricing for all your automotive repair needs, PartsGeek.com offers car enthusiasts the ability to easily search for and find the exact parts that they are looking for. With competitive pricing, fast shipping and fantastic customer service, Parts Geek serves as a one-stop shop for car owners who want to get all of their shopping done without ever having to leave the comfort of their living room couch.
Cheap Car Parts – Advance Auto Parts
Advance Auto Parts has over 5,000 stores across the country making it one of the most accessible places when you want car parts. They sell everything from batteries, brakes, suspensions, to fluids, and cleaning products.
You can use their site to get a wide range of discounts between 25 – 40% and have the parts shipped directly to your address. You will find the discount codes on the right side of the page just above the navigation bar. You can also make an online order and pick up the parts from a store near you.
This gives you the benefit of getting online discounts and getting your hands on car parts in just 15 minutes. These features make Advance Auto Parts one of the best places to purchase cheap car parts online.
Full Repair Service – Pep Boys
Pep Boys are unlike other auto shops that offer a limited range of accessories and parts. These folks offer everything you can possibly require to fix your vehicle. Whether you want to fix a headlamp bulb, change engine oil, put in new windshield wipers, or get new tires, Pep Boys can help you.
You have the option to pick up the parts from one of their stores or have them delivered to your doorstep. You can also have the parts installed from a certified mechanic. Pep Boys carry all the good tire brands, such as Dunlop, Firestone, and Goodyear. You can make sure that you are riding on good rubber.
Best for BMW parts and accessories – eBay Motors
You can literally purchase anything on eBay. eBay Motors makes it easy to purchase all kinds of parts and accessories for a wide selection of cars. However, they are particularly known for carrying everything you may require to do a DIY job on your BMW.
If you want to purchase car parts at dirt cheap prices – eBay is where you need to be. The platform offers everything from new car parts, OEM originals, and auto body parts to aftermarket parts. To make searching for things easier, the platform also provides in-depth diagrams. This makes it easier to visualize and find parts that are a perfect match to your ride.
You could try searching for your part on eBay main site as well if you are looking for something specific one-off thing. Prices on eBay are known to be competitive. In fact, many larger auto parts retailers are known to list their inventory here.
This allows users to find almost everything from filters and brake pads to bumpers and fenders. If you are lucky, you could also get rebuilds for transmissions, engines, and differentials. It can get pretty overwhelming if you are not used to the sheer size and volume of eBay.
Try searching according to the part number. You can get this by calling the dealer and telling them the VIN or by inspecting the old car part for a serial number.
Affordable Tires – Tire Buyer
Your car is only as good as the engine and tires. Everything else can fail, but you cannot afford to do 60mph on worn tires. This is especially true in the fall and winter months. Tire Buyer is a great place if you are only looking to change your tires.
They have over 4 million tires from different manufacturers in stock at any given point of time. They make it easy and affordable to replace your existing car tires. You can find what you want by narrowing the search. All you need to do is enter your car's particular make and model to get a list of tire options.
You can do even better if you know the specific size of the tire. Tire Buyer will ship the order to a trusted mechanic in your area that is part of their network. You can have the tires installed professionally from them.
If not, you can pick up the orders and install them on your own. However, wheel balancing and alignment can be a problem if you don't have the right equipment.
Used Cars Parts – Car-Part.com
This site carries only used car parts. However, they have almost every junkyard in the US on their platform. You can find anything you want, whether for older or newer models. Most car owners who are interested in DIY repairs frequently use this site for old car parts.
Key Aspects
These are 6 reliable resources that will make it easy for you to carry out your DIY auto repair. Make sure you order the right part according to the part number.