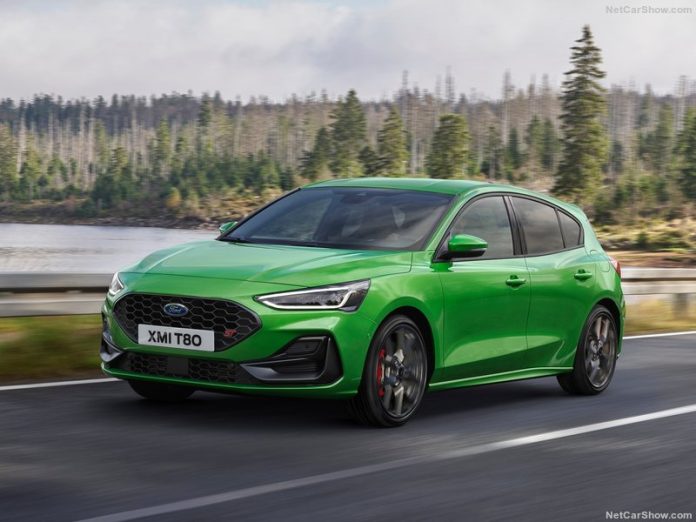 Are you a delivery driver looking for the right car to get you through your shift? Whether delivering packages, groceries, food, or something else, having the right vehicle is essential for getting your job done quickly and safely.
That's why we've taken the guesswork out of choosing by providing this comprehensive guide to some of the best car models available suited specifically for delivery drivers. From cargo capacity to fuel economy ratings, we have the best cars on our list.
If you're ready, read on to find out which is the best model for your needs!
Choose the Best Vehicle Based on Your Needs
The demand for delivery drivers has risen since the pandemic, with people choosing to stay at home and have their essentials delivered to their doorstep. This job opportunity is ideal for those who are okay with running errands for others. However, using a car that can withstand the rigors of daily deliveries is essential.
Fortunately, our meticulously curated list provides the best options, whether you're looking for a brand-new or a used one!
Toyota Prius
One of the most desirable four-door hatchbacks is the Toyota Prius due to its fuel economy and substantial cargo room. Owners also claim these can last beyond 200,000 miles without significant repairs, saving you money in the long run.
Remarkable features of Toyota Prius:
Decent gas mileage

Four-cylinder 1.8 L

Several models in the Prius family: Prius Liftback, Prius C, and Prius V
If you don't like the Prius model, you can opt for the Toyota Camry Hybrid instead. It also offers a good gas mileage and decent safety features, both of which are important if you're always on the road.
Cargo Vans
Cargo Vans are the best choice to add more space into your compartment than the typical sedans. Two examples are the Mercedes-Benz Sprinter and Ford Transit Connect.
They have broad bodies, great for installing vehicle advertising magnets if you want to market your services. Plus, they have side doors to make it easier for you when it's time to retrieve those massive packages.
Although they're harder to park or maneuver, cargo vans offer plenty of features for confident drivers. If you plan on delivering large cargo, this should be on your list!
Light-Duty Trucks
Two-tons or mid-sized trucks are a terrific alternative to SUVs or vans if you want something more powerful. These come in various sizes and styles that you can customize with accessories like bike racks or a toolbox.
The best brands to choose from:
Honda Ridgeline

Chevrolet Colorado

Ford F-150
The best part is their efficient fuel economy considering their weight. Plus, you can use these for personal use, even if car magnets are installed. Therefore, they're a better choice than commercial trucks, since you can't bring the latter when doing your personal errands.
Hyundai Sonata Hybrid
Do you live in a densely populated area and plan to serve that location? If so, consider electric cars if you want to save on fuel. These are the best and most practical options if you drive 200 miles daily.
The Hyundai Sonata Hybrid is one of the top choices among hybrid cars today with its handsome trunk space and fuel efficiency. On a typical delivery day, it can get about 36 miles per gallon in the city and 40 mpg on the highway.
You can get them for as low as $15,000 too. However, it's best to look thoroughly since many hybrid cars are available anywhere. Surely, you can get one for a competitive price.
Chevrolet Bolt EV
Another fuel-efficient car on our list is Chevrolet Bolt. This model is better than large cargo trucks since you can go for a few days without refueling. In addition, it has a decent cargo space, so you can still store a few packages.
Moreover, the Chevrolet Bolt EV is an all-electric automobile that can quickly achieve an astonishing 240 miles on a single charge. Its highly advanced safety features are also irresistible for those who are always out and about driving different routes every day.
Ford Fiesta and Ford Focus
This Ford hatchback lineup is everywhere, and some may even be delivery drivers. They have high fuel efficiency coupled with spacious trunks. At the same time, they drive well in the city, which means you can get to your destinations quickly even with heavy traffic.
Other features to explore:
Comfortable interiors

Attractive pricing

Value-oriented car
These models are compact, so parking them in urbanized areas is more manageable. You won't have to worry about looking for a designated parking space for larger trucks.
Hyundai Kona Electric
Are you looking for value and range? Then Hyundai Kona Electric may have everything you're looking for. It offers affordability for an electric vehicle, and has a staggering 258 miles per charge, allowing you to go farther on a single charge.
The car's interior is packed with advanced technology, and it's also loaded with safety features. Due to its SUV style, the ample cargo space can accommodate even the most significant Postmates order.
You can also change the seating position and elevate it for better visibility. Meanwhile, the rear seats can be folded flat if you need more space if you're delivering bigger orders.
Volkswagen Golf and Jetta Sportwagen
The Golf and Jetta models are here to stay even after their failed diesel-line launch in 2015. You can find these older models anywhere if you know how to search for them. There's even a huge chance your closest car dealership has one.
Why should you choose these VW models? Their low price can reel you in, and they last long, even with extensive usage. Because of its vast storage space, you can also use this to deliver bulk orders, such as food and other items.
Even if it has lesser fuel economy than the others on this list, its solid structure is an excellent bargain for budget-minded car owners.
Find a Vehicle that Will Exceed Your Expectations
As a driver, you must consider their payload capacity, comfort, maneuverability, and other factors affecting your daily life and costs. With this in mind, the list above provides excellent characteristics that will make your life easier and more efficient.
Always thoroughly research the vehicle before purchasing one for your delivery business. Check out forums and reviews to identify potential issues affecting you in the long run, such as poor fuel economy or disruptive noises. Good luck with your search!