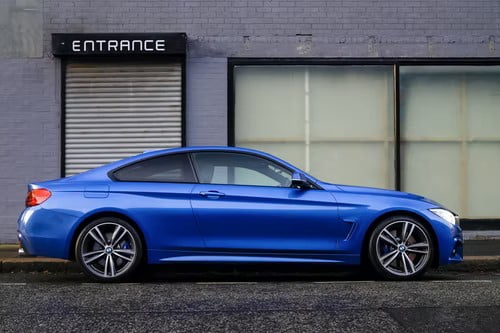 Buying a car for the first time can be extremely daunting as there are too many models and options to choose from. You must pay attention to the needs, budget, as well as longevity of the vehicle you are buying. Since it is an expensive investment, you should do proper research and take your time before making a decision. Here are some factors you need to keep in mind when buying your first car.
1.   Consider Your Needs
The first factor to consider is your needs and purpose. Why do you want to buy a car? Is it for a daily commute to work? Do you need it to accommodate your family? Or is it simply a desire? Depending on your needs or wants, you can easily pick a few options and lay your buying options around this factor. It will also help you pick based on size, mileage, safety, or other aspects. Comprehend your usage, car features, and style to begin your research. With these factors in your mind, you can narrow down some options right from the beginning.
2.   Old or New?
Next, determine whether you need a new car or an old one. If you need it to last long-term, a new model is undeniably the better choice. However, old cars in good condition cost less and can provide the exact functionality (other than mileage). Of course, buying a new commodity comes with no history at all, which means that you get the vehicle in its best condition. However, it comes with a hefty price (pun intended). If you are ready to pay the money, you get a full warranty with the best performance with a new car. If you are unsure about this factor, compare your options and talk to a few dealers before making a decision.
3.   Consider the Type
Comparing different car models is definitely necessary. You may easily be tempted to buy the vehicle that fits your lifestyle and budget, but this should not be the case. To make a better choice, you should familiarize yourself first with different car types in the market to know more about the options available to you. Sedan, hatchback, coupe, micro, minivan, Targa, SUV, and liftback are some of the most common types sold today. Some are huge and accommodate a lot of features, whereas others are tiny and ideal for a small family or a single person. Each type is equipped with a different engine size, number of seats, fuel efficiency, and luggage space, which can alter their functionality by a great margin.
4.   Factor In Your Financial Threshold and Budget
Even if you prefer to buy a new car that is currently in demand, you simply cannot make the move if you do not have a huge budget. At times, we are tempted to go for a higher model even if it doesn't fit our budget and crosses the financial threshold. Unless you are ready and have a backup recovery plan, spending more money than you actually can is not wise. If you are applying for a loan, you also need to check your credit score and determine the amount you are eligible for.
5.   Research the Market and Latest Trends
Depending on your needs, the features you want, and your budget, you can easily find a car that fits in every frame. With multiple brands, trends, and automobile companies roaring in the market today, all you need is a little research to find the vehicle that suits your needs. It is also easy to compare your options by reading reviews and watching videos. You can, of course, visit your nearby car dealers and also ask for a test drive. There are car blogs and YouTube channels as well that you can follow to keep up with the latest automobile trends.
6.   Determine if Car Leasing is an Option
If spending a huge amount of money on buying a new car seems a bit scary, you can either take a loan or lease it. However, loans can backfire as the crippling interest rates and rising debt can take a toll on your financial health in the long run. This leaves you with the option of car leasing. Today, the idea of car leasing is getting popular due to its flexibility and low costs. Instead of paying a huge down payment amount, you can take possession of a well-maintained vehicle for a long period, which will cost you a lot less than paying the EMIs. With this, you get your own car without worrying about selling it after a few years.
7.   Compare Dealerships
You will find numerous dealers selling the same model at different prices. To get a fair price and a better trade-in value (if you are considering trading your old car for a new one), compare several dealerships around you to get the best offer. Checking online consumer reviews is a great place to start the comparison. However, do not completely rely on the reviews as they can be biased. Dig a little deeper to understand what exactly you are buying and whether or not it is worth the money spent. Find out more about the car's history to understand its longevity and maintenance traces.
8.   Keep Maintenance, Inspection, and Resale Value in Mind
Whether you are buying a new car or an old one, consider the type and amount of maintenance your vehicle will need at regular intervals. To get a higher resale price,  maintain it well right from the beginning. Get it checked, inspected, and serviced at least once in 2 to 3 months. Since every car demands varying levels of servicing, check with your dealer before you make an agreement. That being said, get it checked by a mechanic or an expert to determine its condition before signing the deal.
These factors will ensure that your first vehicle purchase will be successful. However, if you are still ambiguous about any factor, take help from an expert. You can also take one of your friends or colleagues with proper automotive knowledge to look around and shop with you. Do proper research and familiarize yourself with all the options. More importantly, make sure that you are mentally and financially prepared before taking this crucial step.