Cambodia's car market in 2021 rises by 23.6% with 23,143 sales, reporting growth in all quarters. Toyota reports the best performance this year, gaining 53.8%.
Economic Environment
Activity was likely subdued in H2 last year, with tourist arrivals remaining hugely below pre-pandemic levels. Nonetheless, arrivals did pick up towards the end of the period, while a high vaccination rate and looser restrictions compared to H1 should have aided domestic demand. Heading into Q1 this year, given the country's dependence on tourism, momentum is likely being dulled by the arrival of the Omicron variant.
More positively, the Central Bank recently extended its debt restructuring program until mid-2022, which should support investment ahead. Meanwhile, the EU recently revoked tariffs on Cambodian rice, boosting the external sector. In politics, the prime minister secured his party's support for naming his son as his successor ahead of next year's election. This should imply policy stability ahead.
Market Trend
The Cambodian car market this year recovered effectively from the pandemic crash, reporting a positive performance in all quarters.
Indeed, together with Laos, Cambodia is the only country within the ASEAN without a clear policy against the import of pre-owned old, high polluting, low safety vehicles, and the tax reform applied in 2017, which increased the duties for new vehicles import, has penalized the local distributors which increased price freezing a potentially high demand and creating wide space for trading from Japan or others ASEAN countries.
However, in 2018 the market confirmed its potential reporting a positive score when light vehicle sales were at 10,086. In 2019 the market even accelerated probably for the combined effect of the reduction of grey market and strong consumer demand and hit the new all-time record, the 10th in a row, with full-year sales landing at 23,655 unit, up 134.5%.
Sales in 2020 have been heavily influenced by the COVID-19 pandemic, impacting all sectors. In fact, 18,718 units have been sold, reporting a decline of 20.9%.
In 2021 the year started positively for the Cambodian market, in fact, in Q1 4,354 units have been sold, reporting a 45.7% increase in sales compared to Q1 2020, and in Q2 sales slowed down slightly, reporting a 12.5% increase in sales with 5,838 units sold due to the low sales volume registered in Q2 2020.
In Q3 sales rose only 8.1% with 6,477 units sold, while in Q4 growth increased significantly again (+42.4%) with 6,474 units sold.
Indeed, Full-Year sales for 2021 have been 23,143, reporting a 23.6% increase compared to 2020.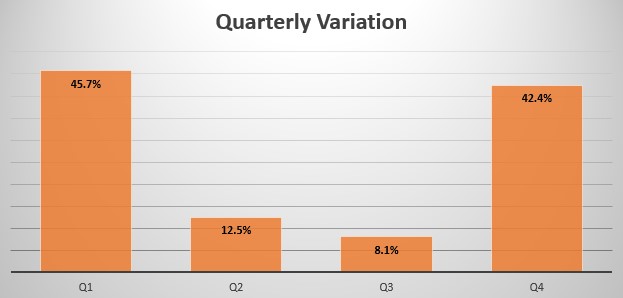 Brand-wise, this year the leader Ford (+14.8%) lost 3.1% market share, followed by Toyota (+53.8%), which gained 4.7% share. Mazda on the other hand fell 29.2% and lost 5.4% market share.
The most sold model in the country is the Ford Ranger, which grew 12.5%.