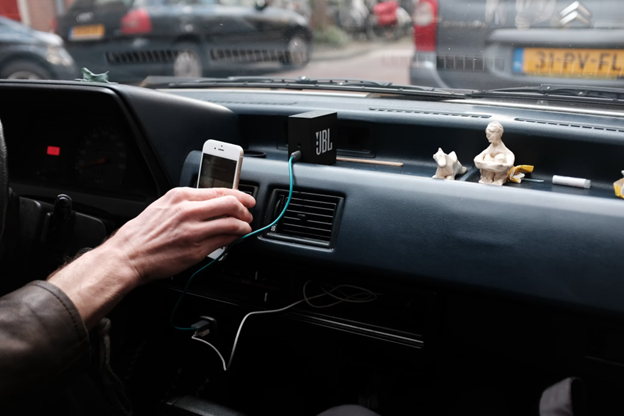 Congratulations! The new car smell, the glisten of the untouched paint, and the smoothness of the fresh interior – there's nothing quite like becoming the owner of a brand-new car. But as you embark on journeys with your new companion, equipping it with some essential accessories can significantly enhance your driving experience, ensure longevity, and provide a touch of personalization to your vehicle.
There is a wide range of accessories you should have in your car. They can be significant upgrades to the interior or little DIY details. For example, a simple card with your contact information to leave in your front window can help people reach out to you if your car needs to be moved, and the Vista Create tool allows you to make a postcard easily. In this article, we delve into some indispensable accessories that every car owner should consider investing in.
1.  Emergency Kit
Preparedness is key when venturing out onto the road. An emergency kit, comprising a first-aid box, jumper cables, flashlight, basic tools, and non-perishable food items, is vital. This kit will arm you with the necessary tools to address minor breakdowns and provide essential items in case of unexpected events or delays.
2.  Floor Mats
Your vehicle's floor sees a plethora of activities – from muddy boots to accidental spillages. Investing in durable, weather-appropriate floor mats not only safeguards the car's interior but also simplifies cleaning and maintenance. All-weather rubber mats are ideal for those residing in areas prone to rain and snow, while carpet mats add a plush aesthetic in drier climates.
3.  Seat Covers
Preserving the integrity of your car's seats is paramount, especially considering the wear and tear they endure. Seat covers offer a shield against spills, dirt, and friction, protecting the original upholstery. From elegant leather covers to vibrant fabric designs, they are an opportunity to inject a bit of personality into your vehicle's interior.
4.  Car Care Products
Automobile longevity is significantly influenced by its upkeep. Equip yourself with essential car care products such as wax, polish, tire cleaner, and glass cleaner to maintain the aesthetic and functionality of your vehicle. Regularly tending to your car not only preserves its appearance but also enhances its resale value.
5.  Smartphone Mount
In an era dominated by technology, a smartphone mount is a non-negotiable accessory for every driver. It facilitates hands-free communication and effortless navigation while ensuring your focus remains on the road. Select a mount that affixes securely and is adjustable for optimal visibility and access.
6.  Dash Cam
The significance of a dash cam extends beyond recording picturesque drives. It serves as an impartial witness during road mishaps and can protect you against unjust insurance claims. Moreover, some models offer additional features like parking surveillance, ensuring your vehicle's safety even in your absence.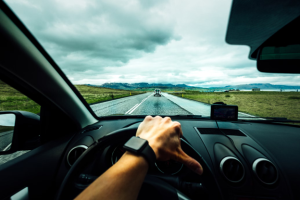 7.  Trunk Organizer
A neat trunk is not merely an aesthetic choice but also enhances the utility and lifespan of your vehicle by preventing damage from loose items. A trunk organizer enables you to systematically store items, ensuring easy access and minimizing clutter. This is particularly useful for keeping shopping bags, emergency tools, and sporting equipment orderly.
8.  Sun Shades
Protecting your car's interior from the harsh sun is vital in maintaining its condition. Sun shades shield the dashboard and seats from damaging UV rays, prevent overheating, and safeguard electronic devices within the vehicle. Additionally, they provide a comfortable ambiance for passengers, especially during the scorching summer months.
9.  Roof Racks and Cargo Boxes
For avid travelers and adventure enthusiasts, roof racks and cargo boxes are indispensable. They provide additional storage space, ensuring the comfortable accommodation of passengers and secure transport of gear like bicycles, skis, and surfboards. Select a model that complements your vehicle's dimensions and weight capacity.
10.  Custom Lighting
Although often overlooked, custom lighting can enhance both the aesthetic and safety of your vehicle. Strategic interior lighting enhances ambiance and functionality, while exterior lighting, such as fog lights and under-glow kits, can improve visibility and safety during nocturnal adventures.
Conclusion
Inundating oneself with a myriad of accessories can be tempting. However, choosing the right, essential accessories can be the difference between a cluttered, overwhelming space and a well-equipped, efficient vehicle.
The items listed above not only enhance your daily driving experience but also work proactively to preserve and maintain the longevity and quality of your precious new automobile. From meticulous internal care to preventive add-ons, equipping your car thoughtfully ensures smooth, enjoyable, and dependable adventures ahead.