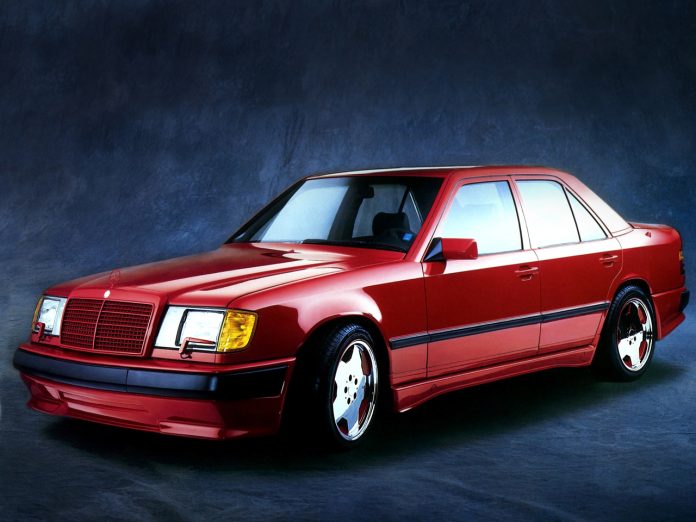 Automotive tuning is highly popular in Europe. There are countless companies that specialize in the art of making cars better in all possible ways. We can define it as art because, like in paintings and sculptures, it is very common for automotive tuners to express their unique identities in their work.
AMG was founded in 1967 by Hans Werner Aufrecht and Erhard Melcher near Stuttgart but moved to Affalterbach in a few years. The company has always specialized in Mercedes-Benz cars but was focused on performance parts. It also owned an engine forge to work on parts for racing vehicles.
Over time, AMG expanded its operations into urban cars. Besides improving the engine and making cars faster, it would bring some style tweaks too. At that time, it would use flashy bodywork and an interesting taste for colored AMG rims. Some of its designs are still unique even after several decades.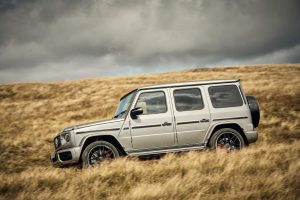 AMG's high quality earned it many fans and, over time, Mercedes-Benz's attention. The companies signed a cooperation agreement in 1993, where AMG could use Mercedes' extensive network of dealers. The first model shown under this new phase was the C36 AMG, based on the first C-Class.
The partnership performed so well that Mercedes-Benz eventually purchased AMG so as to make it a wholly owned subsidiary. That paved the way for new performance versions of all its cars. At that time, AMG cars would receive discreet, yet easily recognizable bodywork, and stronger powertrain.
Another interesting trait regards the top-tier engines. In short, AMG would assign one engineer to oversee the entire assembly and tune of an engine. In the end, they would proudly sign that engine before the car was sold. AMG's engines have always had wide acclaim from the specialized press.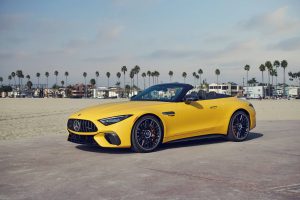 If you think that the partnership would stay there, you are wrong. In the 21st century, Mercedes and AMG found a way to further deepen their bonds. The tuner became Mercedes-AMG, a division with more autonomy within the group. It became a complete division just like Maybach with luxury cars.
The new phase allowed AMG to build some cars on its own, such as the AMG GT. It also encouraged it to branch out and offer its car tuning in levels. AMG Line is a collection of accessories, while AMG S is an ultra-high-performance version. Each Mercedes car has from 2 to 4 AMG versions nowadays.
Since Mercteil.com specializes in genuine items for Mercedes-Benz cars, it is obvious that we would have a vast collection of AMG items to offer as well. Next time you visit our online catalog, just select the car you own. You will be amazed at how many parts we sell. And they all have worldwide shipping!