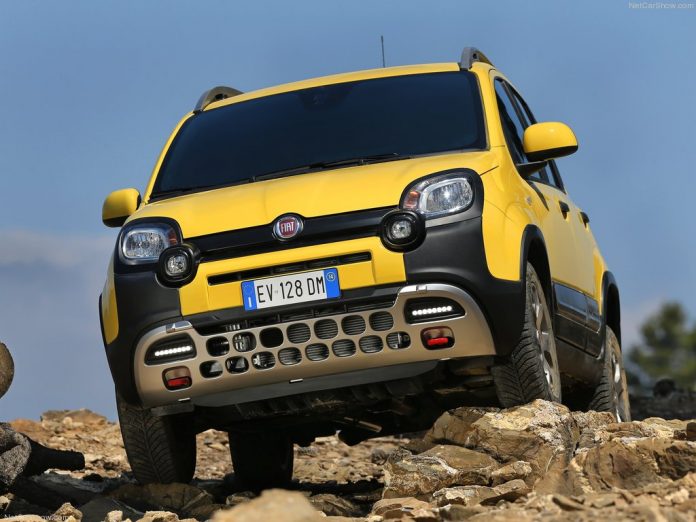 Angola Auto Sales 2016 reported the deepest lost ever collapsing by 62 percent and falling at the lowest since 2008, hit by miserable economy performance. Just arrived, Fiat ranked second with the Panda best-selling.
Angola's economy endured a miserable 2016, with newly released statistics showing a sharp contraction in the third quarter. Over last year as a whole the economy was dragged down by low oil prices and a poor performance from the non-oil sector, as industry was hobbled by the limited availability of foreign exchange for imported inputs.
The country is also still suffering from the scourge of high inflation, which remained crippling high in January. In a recent staff visit to the country, the IMF did however praise the country's non-oil primary fiscal consolidation to date, and lowered its forecast for the country's public debt ratio for 2017.
The automotive industry was hit more than any other sector with a domestic market fall at unprecedented level. While just in the 2014 the sector was celebrating the record of over 40.000 annual sales, projecting a brilliant future for the next years, just two years later the sector has fallen back at the lowest since the 2008.
Indeed, as reported by the local association of importers (ACETRO), 2016 light vehicles sales had been 8.213 (down 62.5% from the previous year, one of the worse performance in the World and the deepest lost ever for this market.
However, in the general disaster, a new brand, only recently landed, has been able to gain the second place in the brand ranking and put a model as the best-selling overall. This is the case of the Italian Fiat, second with 1.114 sales, with the Panda, top model with 413 sales.
Market leader was again Toyota albeit losing 59% of sales at 1.481 units and third was Kia with 885 (-54.3%).
Tables with sales figures
In the tables below we report sales for Top Brands