Bermuda's auto market in 2021 rises by 54.5% with 1,735 sales, reporting positive performance all year. Renault reaches third place and reports the best performance on the leaderboard, gaining 115.4%.
Market Trend
Bermuda's car market this year recovered very effectively from the pandemic crash and reported a positive performance in all quarters.
The domestic vehicles market is small, with just a few units over the thousand, and is fueled by tourism and rent cars. In 2017 the market reached 1,380 units, up 5.5% from the previous year. In 2018, the market hit a new all-time record, selling 1,433 units, up 4.1%.
In 2019, the market is holding a stable trend. Indeed, sales have been 1,436, setting by just 3 units a new all-time record again.
Due to the COVID-19 Pandemic full-Year sales for 2020 have been 1,123, reporting a decline of 21.8% compared to 2019.
In 2021 the year started positively for the Bermuda market, in fact, in Q1 377 units have been sold, reporting a 17.4% increase in sales compared to Q1 2020, and in Q2 sales started growing quickly, reporting a 78.1% increase in sales with 349 units sold due to the incredibly low sales volume registered in Q2 2020.
In Q3 sales kept growing (+90.1%) with 481 units sold, followed by a 49.6% increase in sales in Q4 with 528 units.
Indeed, Full-Year sales for 2021 have been 1,735, reporting a 54.5% increase compared to 2020.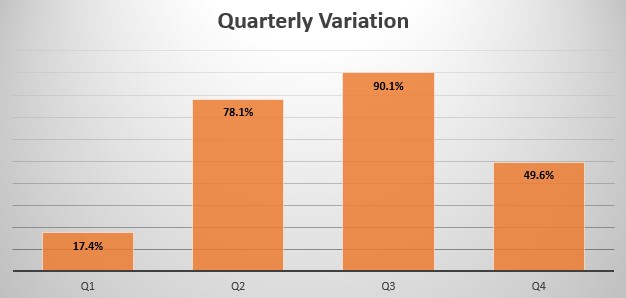 Brand-wise, this year the leader Kia (+37.2%) lost 0.9% market share, followed by Toyota (+49.7%), which gained 0.9% share. Renault (+115.4%) reached the third position and gained 3.6% market share.