El Salvador's auto market in 2021 rises by 65% with 10,132 sales, reporting positive performance all year. Leader Toyota consolidates its position with rising market share and sales (+84.4%).
Market Trend
El Salvador's car market this year recovered very effectively from the pandemic crash and reported a positive performance in all quarters.
The auto market has constantly been losing terrain in recent years after the record scored in 2012.
Indeed, in the last two years the new vehicles market declined and in 2017 hit a negative peak, with 8,783 sales, down 3.3% from the previous year. 
After several discussions regarding the opportunity to define more strict rules for the import of used vehicles, no actions had been taken so far by the government, and the new vehicle sales are penalized by the still huge bulk of used imported vehicles market.
In 2018, the market marginally recovered, with sales at 9,379 , up 6.8%. However, in 2019 registrations fell again, leading to 8,044 full-year sales, down 14.2%.
Due to the COVID-19 Pandemic full-Year sales for 2020 have been 6.139, reporting a decline of 23.7% compared to 2019.
In 2021 the year started positively for the El Salvador market, in fact, in Q1 2,730 units have been sold, reporting a 37.3% increase in sales compared to Q1 2020, and in Q2 sales started growing quickly, reporting a 257.6% increase in sales with 2,217 units sold due to the incredibly low sales volume registered in Q2 2020.
In Q3 sales rose 53.2% with 2,472 sales, followed by a 41.5% increase in sales with 2,713 units sold.
Indeed, Full-Year sales for 2021 have been 10,132, reporting a 65.5% increase compared to 2020.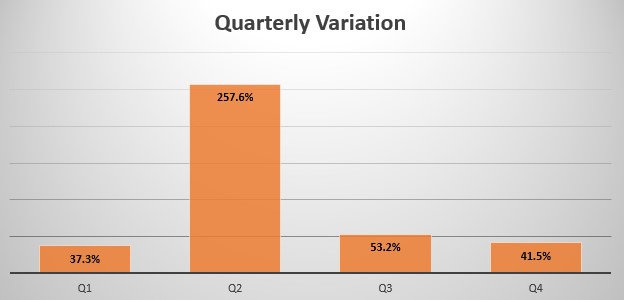 Brand-wise, this year the leader Toyota (+84.4%) gained 2.1% market share, followed by Chevrolet (+89.9%). Nissan (+72.4%) was in the third position and gained 0.6% market share.
The most sold model in the country is the Chevrolet Spark with 1,332 sales (+104.9%), holding 17% market share.