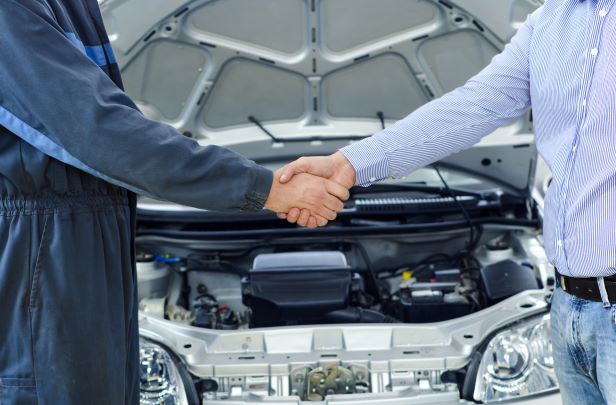 A car warranty is a limited coverage plan provided by your manufacturer for repairs and replacements of mechanical defects, faults, and electrical failure.
A car warranty guarantees you protection against expenses for labor costs and emerging car issues. These particulars are written in a contract by the manufacturer or an independent dealer.
A warranty assures you that the vehicle manufacturer will rectify faults and conditional defects that may happen during the warranty period. Car warranties have many promising benefits, particularly when it comes to minimizing or eliminating repair costs.
How Car Warranties Work
Although car warranties commonly serve to repair and/or replace defective parts, each warranty plan works differently. Whether it's a new or pre-owned car, the conditions and limitations of the warranty may vary. For this reason, take the time to read the limitations of the warranty and know the particulars of what are and aren't covered by the program.
Here ae some examples of how car warranties typically work.
Provides Different Warranty Coverage
Commonly, your auto warranty plan expires depending on the extended distance and the number of years you've been driving it. It usually relies on your type of car warranty and on which factor (length period or mileage) is first met. For instance, your new car's warranty might last until three years after you purchase it or until it reaches over 35,000 miles. There's also a car warranty that would last up to 5 years or 150, 000 kilometers, whichever comes first.
Extends Car Security
An extended auto warranty is a separate program that allows you to protect your car and extend the coverage of your original warranty. Similar to the factory warranty, an extended warranty can secure parts of your vehicle's engine, transmission, or other systems.
Take note that you can acquire an extended warranty through a dealership or independent dealer. However, many drivers may choose to avail an extended vehicle protection plan from a competent third-party provider due to its economical and customizable features. Talk to your dealer directly about the terms and conditions of your extended car warranty. There may be times when you can find better coverage that fits your preferences.
An extended warranty will keep your car protected in the long haul because you know exactly what systems, repairs, replacements and other essentials are covered. This is also a great choice for car purchasers who drive unreliable car models that are prone to mechanical issues.
Repairs and Replaces Factory Faults
 Whether you invest in a used car or a new one, it most likely comes with a warranty from the factory or manufacturer. For instance, if the body panel starts to rust earlier than expected, then these are issues that a factory warranty will deal with and cover.
However, this type of car warranty is only applicable when the manufacturer has made a mistake. Damages due to accidents, normal wear-and-tear, lack of maintenance, and the like are usually not included in the terms and conditions of the contract.
Furthermore, it's good to know that a vehicle's factory warranty can typically be transferred to another owner. This way, you can sell your car without worries. Just make sure that the warranty hasn't expired. Additionally, you can also incorporate different warranties for specific purposes.
In addition, your car warranty may include 24/7 roadside assistance which covers mechanical emergencies. When you're stranded on the side of the road and can't safely drive to the nearest shop, you may contact your warranty's assigned mechanical service to aid you.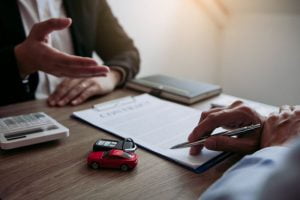 Addresses Varying Car Defects
As mentioned, different car warranties have varying functions. For instance, factory warranties as well as extended ones may offer bumper-to-bumper warranty. This type is regarded as the most high-value coverage you can avail for your vehicle. Its component coverage may include but is not limited to airbags, seat belts, air conditioning, rearview cameras, doors and locks and other electrical components.
Repairs are done on car parts that are exposed to damage due to how long the vehicle has been used. It covers all expensive vehicle components excluding the common wear items such as tires, brakes, fuses, bearings, rubber parts, wiper blades, and the like. This type of warranty can save you hundreds of dollars since it's meant to address defects and failures that would most likely emerge in your car's first few years.
Another type of car warranty focuses on corrosion damages. Since a car is made out of steel and metal parts, it's exposed to risk of rust and corrosion which can potentially damage and deteriorate the outside surface. For steel parts, a corrosion warranty may cover repairs on surface rust that's caused various environmental factors.
This warranty plan addresses concerns which are extremely valuable when driving in cold or humid locations. To note, exposure to these kinds of environment may adversely influence your car's longevity and may allow the accumulation of rust damage.
Even though most newly designed cars are currently well-protected against perforation or rust, a car warranty that focuses on repairing surface rust may still be important to some car owners.
Has Car Service Exclusions
 Despite their different components and systems coverage, car warranties generally don't cover certain repair, replacements, and maintenance of certain car parts. Although there are instances that these may be included, it usually is of limited coverage. Some of these are:
Routine maintenance: This includes regular oil and tire changes.
Items that Deteriorate: Aside from wheels, wear and tear items include brakes and clutches. You'll also need to replace the windshield wipers and headlight bulbs when they malfunction.
Accidental Damage: Dents on the outside surface and broken glass are considered as damages caused by accidents or misuse of the vehicle.
Environmental Damage: Natural elements, like hail, salty air, sand, heavy rain, and even tree sap, can also be covered by the warranty.
For further information, study your warranty plan and see the list of exclusions. It may be safe to assume that everything that's not on the exclusion list is covered in your warranty plan.
Final Thoughts
Coverage under car warranties are all-inclusive and differ based on the model, the manufacturer, the type of warranty, and the like. With the above information mind, it's crucial to educate yourself by reading your car warranty's plan and talking to your car dealer regarding any questions or concerns you may have.