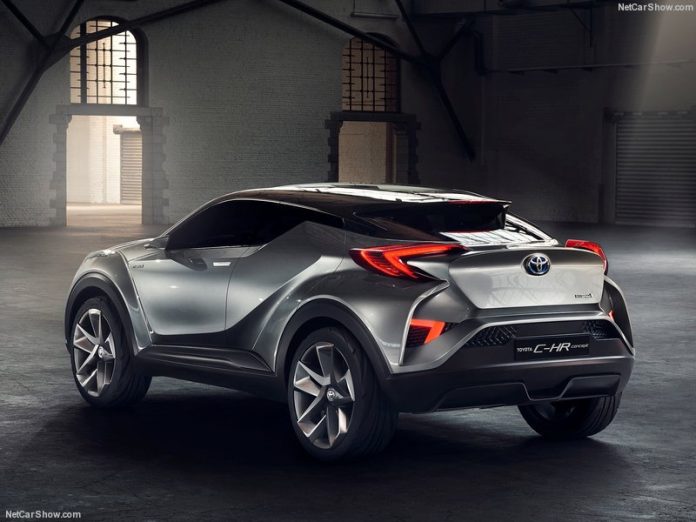 Vietnam Auto Market 2016 outpace the milestone of 0.3 million sales while hitting the All Time record, the fourth in a row. Toyota still leader, but Kia is fast growing and reduced the gap by two third.
Vietnam's economy decelerated in 2016 compared to the previous year, as agricultural output was hit by tough natural conditions, ranging from drought to salinization. The growth engine of the economy was once again manufacturing, rising at a double-digit rate and confirming Vietnam's attractiveness for foreign direct investment, which is mainly aimed at the export-oriented manufacturing sector. In fact, exports of merchandise goods rose almost 30% annually in December and the trade balance swung back from a deficit in 2015 to a surplus in 2016
In the rapid country development, a crucial rule is taken by the automotive sector with fast growing local production and booming demand for new vehicles.
According to data released by VAMA, total vehicles sold in the year had been 301.802, beating the milestone of 0.3 million vehicles, and scoring the fourth All Time Record in a row.
In the light vehicles, the leader was again Toyota while losing share, now below the 20%, and is now under attack from the fast growing Kia, second with a gap reduced at almost 4.000 units from the 12.000 in the previous year.
Below, you can sort our interactive tables to see data regarding Brands, Groups and Models. Please bear in mind that sales data are subject to adjustments as sources will update their information. This report is updated at the publishing date and will not be modified while the next on this subject will always have the year to date data updated.
| Rank 2016 | Rank 2015 | BRAND | Sales 2016 | Sales 2015 | Variation 2016 | Share 2016 | Share 2015 |
| --- | --- | --- | --- | --- | --- | --- | --- |
| 1 | 1 | Toyota | 56.914 | 50.362 | 13,0% | 19,8% | 22,3% |
| 2 | 2 | Kia | 52.878 | 38.627 | 36,9% | 18,4% | 17,1% |
| 3 | 5 | Mazda | 31.744 | 20.359 | 55,9% | 11,1% | 9,0% |
| 4 | 3 | Ford | 28.578 | 22.982 | 24,3% | 10,0% | 10,2% |
| 5 | 4 | Thaco | 28.542 | 21.033 | 35,7% | 10,0% | 9,3% |
| 6 | 6 | Honda | 11.504 | 8.312 | 38,4% | 4,0% | 3,7% |
| 7 | 7 | Chevrolet | 9.696 | 7.345 | 32,0% | 3,4% | 3,2% |
| 8 | 8 | Isuzu | 9.536 | 7.091 | 34,5% | 3,3% | 3,1% |
| 9 | 10 | Hyundai | 9.266 | 6.466 | 43,3% | 3,2% | 2,9% |
| 10 | 9 | Suzuki | 7.540 | 6.824 | 10,5% | 2,6% | 3,0% |
| 11 | 12 | Mitsubishi | 6.052 | 4.237 | 42,8% | 2,1% | 1,9% |
| 12 | 13 | Mercedes | 5.664 | 3.597 | 57,5% | 2,0% | 1,6% |
| 13 | 14 | VEAM | 4.130 | 3.160 | 30,7% | 1,4% | 1,4% |
| 14 | 11 | Hino | 3.851 | 5.919 | -34,9% | 1,3% | 2,6% |
| 15 | 17 | Volkswagen | 2.316 | 1.789 | 29,4% | 0,8% | 0,8% |
| 16 | 16 | Nissan | 2.260 | 2.295 | -1,5% | 0,8% | 1,0% |
| 17 | 18 | BMW | 1.872 | 1.512 | 23,8% | 0,7% | 0,7% |
| 18 | 21 | Lexus | 1.829 | 901 | 103,0% | 0,6% | 0,4% |
| 19 | 20 | Samco | 1.825 | 1.309 | 39,4% | 0,6% | 0,6% |
| 20 | 25 | MG | 1.524 | 612 | 149,0% | 0,5% | 0,3% |
| Rank 2016 | Rank 2015 | Group | Sales 2015 | Sales 2016 | Variation 2016 | Share 2016 | Share 2015 |
| --- | --- | --- | --- | --- | --- | --- | --- |
| 1 | 1 | Toyota | 57.182 | 62.594 | 9,5% | 23,0% | 26,9% |
| 2 | 2 | Hyundai-Kia | 38.627 | 52.878 | 36,9% | 19,5% | 18,2% |
| 3 | 5 | Mazda | 20.359 | 31.744 | 55,9% | 11,7% | 9,6% |
| 4 | 3 | Ford | 22.982 | 28.578 | 24,3% | 10,5% | 10,8% |
| 5 | 4 | Thaco | 21.033 | 28.542 | 35,7% | 10,5% | 9,9% |
| 6 | 6 | Honda | 8.312 | 11.504 | 38,4% | 4,2% | 3,9% |
| 7 | 7 | General Motors | 7.407 | 9.828 | 32,7% | 3,6% | 3,5% |
| 8 | 8 | Isuzu Motors | 7.091 | 9.536 | 34,5% | 3,5% | 3,3% |
| 9 | 9 | Suzuki | 6.824 | 7.540 | 10,5% | 2,8% | 3,2% |
| 10 | 10 | Mercedes Daimler | 4.379 | 6.516 | 48,8% | 2,4% | 2,1% |
| Rank 2016 | Rank 2015 | Model | Sales 2016 | Sales 2015 | 2016 Variation |
| --- | --- | --- | --- | --- | --- |
| 1 | 2 | Toyota Vios | 17.500 | 13.761 | 27,2% |
| 2 | 1 | Kia K3000 | 15.082 | 14.201 | 6,2% |
| 3 | 6 | Kia Morning | 14.874 | 8.376 | 77,6% |
| 4 | 5 | Ford Ranger | 13.859 | 8.685 | 59,6% |
| 5 | 7 | Mazda3 sedan | 12.054 | 5.987 | 101,3% |
| 6 | 4 | Toyota Fortuner | 11.583 | 9.781 | 18,4% |
| 7 | 3 | Toyota Innova | 11.254 | 9.985 | 12,7% |
| 8 | 10 | Mazda CX-5 | 8.778 | 4.768 | 84,1% |
| 9 | 9 | Ford Transit Minibus | 6.750 | 5.600 | 20,5% |
| 10 | 18 | Honda City | 5.778 | 3.186 | 81,4% |
| 11 | 15 | Ford Ecosport | 5.415 | 3.977 | 36,2% |
| 12 | 17 | Hyundai Mighty | 5.357 | 3.235 | 65,6% |
| 13 | 8 | Toyota Corolla | 5.217 | 5.926 | -12,0% |
| 14 | 12 | Honda CR-V | 5.101 | 4.533 | 12,5% |
| 15 | 19 | Kia K2700 | 4.770 | 2.973 | 60,4% |
| 16 | 11 | Toyota Camry | 4.674 | 4.679 | -0,1% |
| 17 | 16 | Kia Rio | 4.045 | 3.951 | 2,4% |
| 18 | | Kia Cerato | 3.900 | | |
| 19 | 24 | Suzuki Super Carry | 3.509 | 1.799 | 95,1% |
| 20 | 14 | Mazda BT-50 | 3.411 | 4.328 | -21,2% |
| 21 | 21 | Chevrolet Cruze Sedan | 3.111 | 2.721 | 14,3% |
| 22 | 13 | Kia K3 | 2.841 | 4.332 | -34,4% |
| 23 | 20 | Toyota Yaris | 2.575 | 2.796 | -7,9% |
| 24 | 25 | Kia Sorento | 2.561 | 1.615 | 58,6% |
| 25 | 26 | Toyota Hilux | 2.235 | 1.597 | 39,9% |
To see all data and analysis on this market, see also the research dedicated to this market: