South Korean Auto market in 2021 falls by 2.1% with 1.84 million sales, reporting a double-digits fall in sales in Q2 and Q3. Genesis reports the best performance on the leaderboard, rising an impressive 36.1%.
Market Trend
The South Korean car market this year attempted to maintain the growth experienced the previous year despite the pandemic, but unfortunately fell in double-digits in Q2 and Q3.
The market has been closed to foreign vehicles import until the recent (2012) FTA with the EU. The entrance of many new competitors fueled the market growth in these years and the all-time record sales had been established in three years in a row in the period 2014-2016, with the record fixed at 1.83 million units.
On 26 March 2017, the U.S. and Korea agreed to revise their bilateral free trade agreement. The agreement—which would improve U.S. access to Korea's automobile market and require Korea to curb its steel exports to the U.S. in return for an exemption from higher U.S. steel tariffs. The industry continued to assist at the growth of imported vehicles, mainly luxury brands, while in 2017 and was stable at around 1.8 million units. In 2019, the market fell marginally down, at 1.77 million sales.
Despite the COVID-19 pandemic sales increased in  2020. In fact, sales have been 1,874,630, reporting an increase of 5.9% compared to 2019.
In 2021 the year started positively for the South Korean market, in fact, in Q1 431,505 units have been sold, reporting a 11.3% increase in sales compared to Q1 2020, but in Q2 sales started falling in double-digits, reporting a 12.6% decrease with 470,336 units sold.
In Q3 sales kept falling in double-digits, losing 14.4% with 388,460 units, and started rising again in Q4 with 545,880 units (+10.2%).
Indeed, Full-Year sales for 2021 have been 1.84 million, reporting a 2.1% decrease compared to 2020.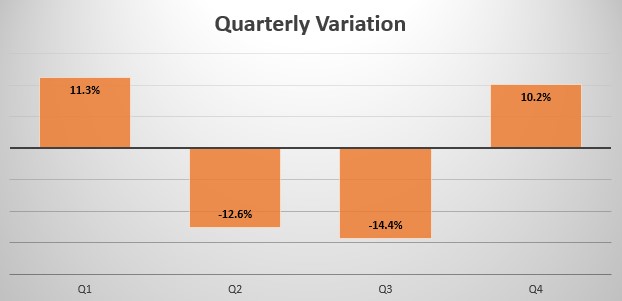 Brand-wise, this year the leader Hyundai (-4.1%) lost 0.9% market share, followed by Kia (+4.8%), which gained 1.9% share. Genesis (+36.1%) gained 2.2% market share and reported the best performance on the leaderboard.  Mercedes reached 4th place and lost 0.9%, followed by Renault Samsung which fell 1 spot and lost 31.1%.
BMW jumped in 6th place -up 2 spots- (+12.5%), followed by SsangYong (-28.1%) -down 2 spots- and GM Korea which lost 2 spots and fell 31.3% sales, reporting the worst performance. Closing the leaderboard we have Audi gaining 0.4% and Volvo entering the leaderboard, gaining 19.2%.
The most sold vehicle this year has been the Hyundai Porter (+2.9%) with 98,507 units sold, followed by the Hyundai Grandeur, which lost 35% registering 94,557 new sales this year. The Hyundai Avante (-15.1%) closes the podium and reports 74,473 new units sold.
Tables with sales figures
In the tables below we report sales for all Brands, top 10 Manufacturers Group and top 10 Models.