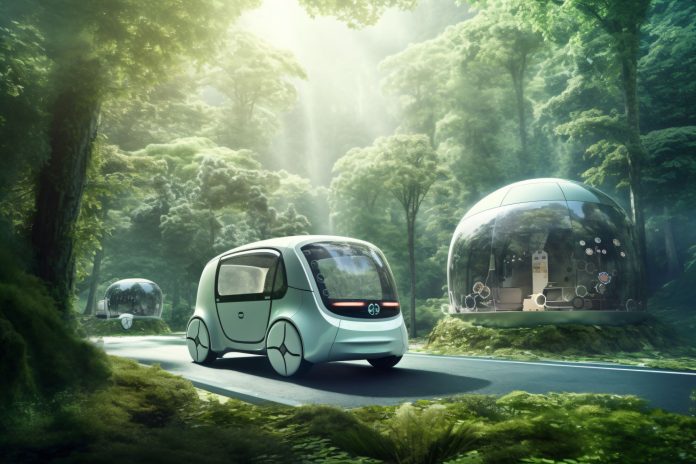 Transportation today is at a critical juncture, with sustainability becoming as crucial as efficiency. In this context, integrating solar energy into modern transport systems marks a significant stride.
Imagine a typical commute, but this time, subtly powered by solar energy. This scenario is gradually turning into a reality, reflecting a deeper understanding of environmental responsibilities. Solar power in transportation is evolving beyond a concept, supported by practicality and a growing global commitment.
This shift towards solar-powered mobility isn't just about embracing new technologies; it's about advancing towards a more sustainable future in a measured, realistic way.
The Promise Of Solar Energy In Modern Transport
Solar energy is redefining transportation, offering innovative solutions to meet growing environmental and energy concerns. The benefits of integrating solar power into our transport systems include:
Besides these benefits, solar energy is already making inroads in various transport modes. Here are some current applications:
Through innovative applications and growing accessibility, solar power is not just lighting our way—it's driving us forward.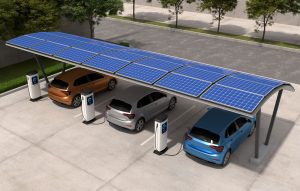 Challenges In Solar-Powered Mobility
While solar energy offers significant promise for transportation, addressing challenges is essential to fully realize its potential. These include:
Tackling these challenges is imperative not just for achieving cleaner and more energy-efficient transportation, but also for aligning with wide-ranging initiatives shaping the future of mobility.
Global Commitment To Sustainable Transport
The commitment to greener methods was highlighted at the 2021 UN Sustainable Transport Conference. Discussions focused on transport's impact on climate change, economic growth, and sustainable development. 
UN Secretary-General Antonio Guterres stressed the indispensable role of eco-conscious transportation systems in the global progression towards alternative energy resources. His emphasis aligns with the current shift in public and private sectors towards incorporating solar energy in mobility solutions.
Future Developments In Solar-Powered Transport
The evolution of solar-powered transport is shaped by technological innovations and forward-thinking strategies. These developments are crucial in steering our transition to a more sustainable, solar-reliant mode of transportation:
Each of these developments contributes to a more efficient and green future. They're not just reshaping how we think about mobility but also how we implement and use it every day.
Final Thoughts
The move towards integrating solar energy in transportation is a significant step for both the environment and our society. It demonstrates a clear commitment to smarter, sustainable travel. Despite the challenges, the progress made so far is encouraging, suggesting a future where our journeys are cleaner and more energy efficient.
As we continue to innovate and adapt, solar power in transportation isn't just an option; it's becoming a vital part of how we think about and manage our mobility. This evolution towards greener methods shows a promising direction for both our present and future transport needs.