Luxembourg's car market in 2021 rises by 4.4% with 47,163 sales, reporting a positive first half, followed by a double-digit fall in Q3 and a slow recovery in Q4. Fiat reports the best performance this year, gaining 38%.
Market Trend
The Luxembourg car market this year attempted to recover from the pandemic crash of 2020 and reported a very promising performance in the first half, followed by a sharp double-digit fall in Q3 and another recovery in Q4.
The market in the last decade fluctuated around 50k annual sales. In 2018 registrations confirmed the positive tone shown since early 2017 with moderate growth. Indeed, car passenger sales in 2018 were at 52,667 (+0.9%). In 2019, the market was still on a positive track, growing by 4.4% with 55,008 units sold, signing the 4th consecutive annual gain.
Sales in 2020 were influenced by the COVID-19 pandemic, impacting all sectors. In fact, 45,189 units have been sold, reporting a decline of 17.9%.
In 2021 the year started positively for the Luxembourg market, in fact, in Q1 12,456 units have been sold, reporting a 4.6% increase in sales compared to Q1 2020, and growth started increasing sharply in Q2, reporting a 44.5% increase in sales with 12,831 units due to the incredibly low volumes in Q2 2020.
In Q3 sales started falling quickly, losing 26.6% with 9,724 units, but in Q4 the country experienced a slow recovery, increasing sales by 9.1% with 12,152 units.
Indeed, Full-Year sales for 2021 have been 47,163, reporting a 4.4% increase compared to 2019.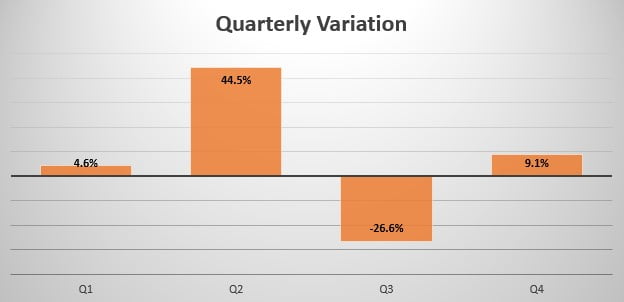 Brand-wise, this year Volkswagen (+5.6%) gained 0.1% market share, followed by Mercedes (-3.2%), which lost 0.8% share. BMW gained 0.3% share, rising 8.6%.  Audi remained in 4th place (+16.1%), followed by Peugeot -up 2 spots- which gained 26.9%.
Skoda fell in 6th position and lost 14.4%, followed by Renault -down 1 spot- which reported the worst performance on the leaderboard by losing 20.1%, and Fiat -up 3 spots- which reported the best performance by gaining 38%. Closing the leaderboard we have Hyundai -up 1 spot- gaining 21.1% this year and  Ford -down 2 spots- losing 19.6% sales.
Tables with sales figures
In the tables below we report sales for all Brands and top 10 Manufacturers Group.